What You Need to Know About asbestos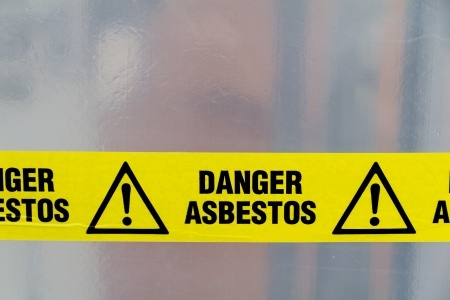 Asbestos and lead paint hazards can be managed if you understand the problems each presents.
If your home was built before 1980, chances are you'll find asbestos in old floor tiles, popcorn ceilings, or inside your home's siding and insulation.
Asbestos exposure has been linked to asbestosis, mesothelioma, and lung cancer, all of them resulting from asbestos fibers getting into the lungs. 
Asbestos awareness is important, as is knowing how to handle (or not) the item in question. These tips can help you keep your family safe.
asbestos awareness at home: are you at risk?
If your home was built before 1980, there is probably some asbestos in it. Are you and your family at risk? The answer is no if the asbestos products in your home are undamaged and in good condition.
Asbestos only becomes a hazard when it is disturbed. This usually occurs when asbestos insulation around boilers, furnaces, and pipes deteriorate, or when blown ceilings containing asbestos (also known as 'popcorn ceilings'), are drilled or patched.
Once damaged, asbestos fibers may be released into the air in your home, and can become a health hazard only if it gets into your lungs at high enough doses. Bottom line: If the asbestos ain't broke (or damaged) - don't mess with (or fix) it.
what to do when the asbestos in your home is deteriorating or damaged.
If the asbestos is crumbling or damaged, however - well, your options just got a lot more limited. You don't want to hear it, and I don't want to say it. But the only permanent solution to the problem of asbestos is to stop it in its tracks. Stat.
The only permanent solution to crumbling asbestos is complete removal.
However, removal poses a high risk of asbestos fiber release if it isn't done properly.
Choose a professional who is certified in asbestos abatement work. (Many home repair or remodeling contractors don't have this special certification.)
The EPA recommends that the asbestos professional who performs your abatement be independent from the contractor who initially inspects your home for asbestos contamination. That helps ensure that only the necessary work is done on your home.
You'll also want to make sure the professional you choose has completed a federal or state-approved asbestos safety course. Contact your regional EPA office, health department, or the Better Business Bureau for a list of professionals in your area.
Visit the Clean Organized Home Store for asbestos home tests and products to help make your home a safer place for you and your family.
---
More in Home Safety
Related Stories
---
---
About the Author


Tara Aronson is a native Californian. Having grown up in San Diego, she studied journalism and Spanish to pursue a career in newspaper writing. Tara, whose three children - Chris, Lyndsay, and Payne - are the light of her life, now lives and writes in Los Angeles. She also regularly appears on television news programs throughout the U.S.