bedroom kids chores by age
Getting kids to help with bedroom cleaning isn't easy, especially in the beginning. 
Besides, how much help can you realistically expect from a child? The answer depends on the child's age. 
Below I've listed examples of bedroom kids chores that kids can generally do by certain ages to help you get started.
Choose the chores that work best for you and your family.
chores for ages 2 and under:
Put toys in bins or drawers.
Put dirty clothes in hamper if the top is low enough.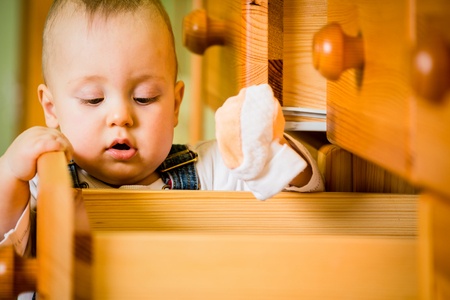 Establish a daily and weekly cleaning schedule so your child can help keep her bedroom clean.
ages 3 to 5:
Take clean, folded clothes to his or her room.
Wash or spot-clean baseboards.
ages 6 to 9:
Shake area rugs, depending on size.
Vacuum

,

 with help depending on the machine's height and weight.
Empty and wipe wastebaskets clean, using disinfecting wipes.

Dust low furniture and shelves.
Wipe smudges from walls and doors.
ages 10 to 13:
Disinfect light switches and doorknobs.
ages 14 to 17:
Dust and vacuum corners and crevices from high point to low.
---
---