Motivating Kids to Clean
should you use cash or non-cash motivators when it comes to kids chores? here are a few things to consider when making this important decision.
Motivating kids to clean is a challenge, to say the least.
Involving our kids in housecleaning will cut down on the amount of time we spend cleaning and increase the time we spend with our families.
What could be better?
Getting kids and parents on the same page requires some sort of motivation - either cash or non-cash motivators.
Which motivational tool is best for your family?
Here are the basic arguments for cash motivation versus non cash motivation to help you decide.
clean for cold, hard cash.
The most obvious motivation to get kids to do chores is to pay them for it.
You probably won't be surprised to learn that parents are almost as divided about paying for chores as they are about age appropriate chores for kids themselves. 
The anti-allowance parents argue persuasively that kids shouldn't be paid to help around the house; after all, it's their house, too.
Being part of the family means giving your time and efforts to make the home a better place for everyone to live in, no compensation required.
The pro-pay parents argue, perhaps even more persuasively, that a tangible reward for kids' efforts motivates them to do extra jobs around the house. (In the interest of full disclosure, I admit that I'm in their court.)
And in the real world, that's exactly how adults are rewarded or paid for their work.
Having money to save or spend also provides an invaluable opportunity to learn important - and tough - money lessons early, while Mom and Dad are still around to talk with.
Non-Cash Motivators
Rewards for a job well done needn't be financial.
Little ones can often be motivated in a big way with stickers and stamps that are placed on a simple chore chart you can create yourself. 

If your kids complete the chores they need to, you can reward them with fun experiences, such as lunch at their favorite eatery (Mickey Ds, anyone?) or perhaps a new storybook from the library or local bookstore.

For older kids, cash-free alternatives include offering chunks of time with Mom or Dad, such as a father-son movie outing or dinner at your daughter's favorite restaurant.

This is probably overpayment for all but the biggest tasks, so you may want to give your child tickets for each small task. When he's collected 10 (or 20, or 50, your call) he can "cash" them in for a mutually agreed-upon treat.

Bottom line? As the parent, it's your call as to which camp you'll belong to, and how best to structure your chore-motivators.

Mom (or Dad) knows best, after all.
---
more stories:
---
---
About the Author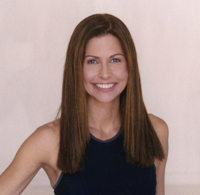 Tara Aronson is a native Californian. Having grown up in San Diego, she studied journalism and Spanish to pursue a career in newspaper writing. Tara, whose three children - Chris, Lyndsay, and Payne - are the light of her life, now lives and writes in Los Angeles. She also regularly appears on television news programs throughout the U.S.