what to know about  flood insurance
in the wake of HURRICANEs Irma,  
harvey & Maria
About 80 percent of Hurricane Harvey victims do not have flood insurance, and may be in for another hit after floodwaters drain and they discover standard homeowners insurance policies won't cover their claims.
Figures from the National Flood Insurance Program show that only 15 percent of homes in Houston have flood insurance, while only 20 percent of homes in Corpus Christie are covered. 
Standard homeowners and renters insurance will cover wind damage from Hurricane Harvey. 
Flood coverage, however, is excluded and is available in the form of a separate policy from the federal government's National Flood Insurance Program.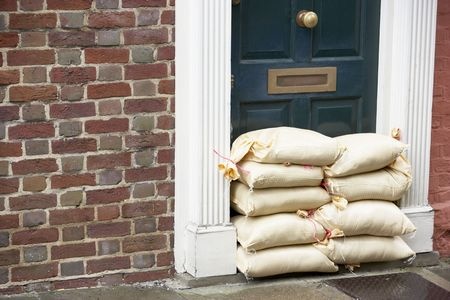 While securing your home is essential when a hurricane or flooding is imminent, there's only so much you can do to prevent a disaster.
Homeowners without flood insurance can possibly apply for federal disaster relief benefits, but those come in the form of low-interest loans - a burden for those already struggling with too much debt. 
And should you get such a loan, you'll still be paying your mortgage along with interest on the loan to repair flood damage. 
If your home is near a river, ocean, or in an area prone to tropical storms or heavy rainfall, it pays to review your home's insurance coverage now, to ensure your finances aren't devastated along with your home in the event of such catastrophic flooding.
what flood insurance covers.
Ther

e are two types of flood insurance coverage: building and contents. Homeowner and condominium unit owners can buy up to $250,000 of building coverage; and up to $100,000 coverage for contents.

Don't wait for a rainy day to get home insurance. There is usually a 30-day waiting period before your home insurance goes into effect. Don't wait until a storm is brewing to consider your insurance options.

Don't rely on federal disaster assistance to cover your home's flooding damage.  

Before federal disaster assistance is offered, the President has to declare a major disaster. Flood insurance coverage is in effect even when a disaster isn't declared.

 And even then, the average award for individual households is $4,000.
flooding and your finances.
History shows flooding affects your finances.  Cleaning up a water damaged home can set you back thousands of dollars. It simply makes sense to be prepared with adequate insurance coverage.
To determine the financial impact flooding would have on your family, check out The Cost of Flooding tool at FloodSmart.gov.
---
---