3 Garage Storage solutions
organizing tips to maximize space for your home storage.
Utilize plastic stacking storage bins, wire shelving, or storage cabinets for short-term storage.
Some things in garage storage need to be accessible at all times; other things we see only every 10 years when we move, but we want to keep them anyway.
Think of your storage here and plan to organize it into three storage unit categories, based on how often you'll need access to these items.
1. Short Term garage Storage.
This is for things you'll need in the next three months, or things that you need intermittently, such as items you buy in bulk.
Short term storage also includes items that you don't use often but need to keep handy, such as rain boots, flashlights, and umbrellas.
This is the place for plastic stacking storage bins, wire shelving, or storage cabinets.
2. mid term storage

.
These are things you use seasonally, such as holiday decorations, grills, hammocks, and snowboards and skis.
Store these items on storage racks, an overhead storage unit, on storage racks, or stack them in storage containers, but don't push them all the way to the back.

3. Long Term Storage.
These are things you don't really need but can't part with, either, such as old tax records, your daughter's first dress, your children's artwork, mementos, and family treasures that you can't stand but will pass down anyway.
Put these item in the dark, back, inaccessible corners of the garage, in ceiling storage racks, or on overhead industrial shelving.
Next: Setting up your storage zones.
---
more stories:
---
---
About the Author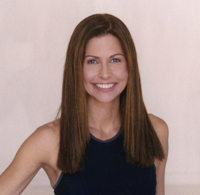 Tara Aronson
Tara Aronson is a native Californian. Having grown up in San Diego, she studied journalism and Spanish to pursue a career in newspaper writing. Tara, whose three children - Chris, Lyndsay, and Payne - are the light of her life, now lives and writes in Los Angeles. She also regularly appears on television news programs throughout the U.S.