7 holiday organizing ideas for kids bedrooms
These holiday organizing ideas do two great things: They get rid of fallen from favor toys and free up space for holiday gifts. It also gives you an early opportunity to share the spirit of the giving season with your children by donating those culled toys to less fortunate children.
By donating gently used toys, books and clothing that the kids are willing to part with, you can help your children understand that gift giving is bigger than just your family. In the spirt of the holiday season, pare down the kids rooms now with these holiday organizing ideas to make room for the bounty ahead.
holiday organizing ideas for kids bedrooms to make room for christmas gifts.
You've got too much kid stuff. Yet try to chuck that one-armed Barbie or dented dump truck, and suddenly your child can't live without it.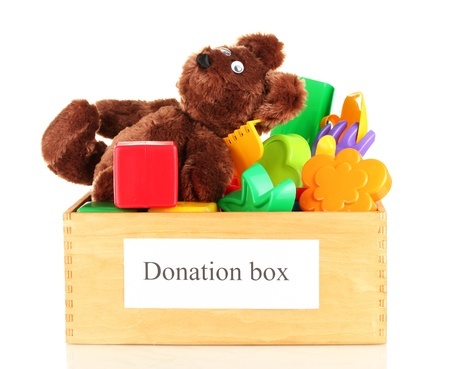 Make room for Santa's bounty by having kids help choose toys for donation.
Enlist their help: Kids will be a lot less upset to see their toys go if they are part of the process. Let them help select what will stay and what will go.
Use the three-basket approach: Put three plastic laundry baskets in each kid's room. Ask him or her to fill the red basket with broken toys, the blue basket with toys they don't play with anymore, and the pink basket with toys they want to keep. Oh yeah, and the pink and blu baskets have to have equal amounts of stuff.



And once you've culled the toy box, you might even have enough energy left to tackle the kids' closets and drawers. There might be room for Christmas after all!
---
---