assigning kids chores by age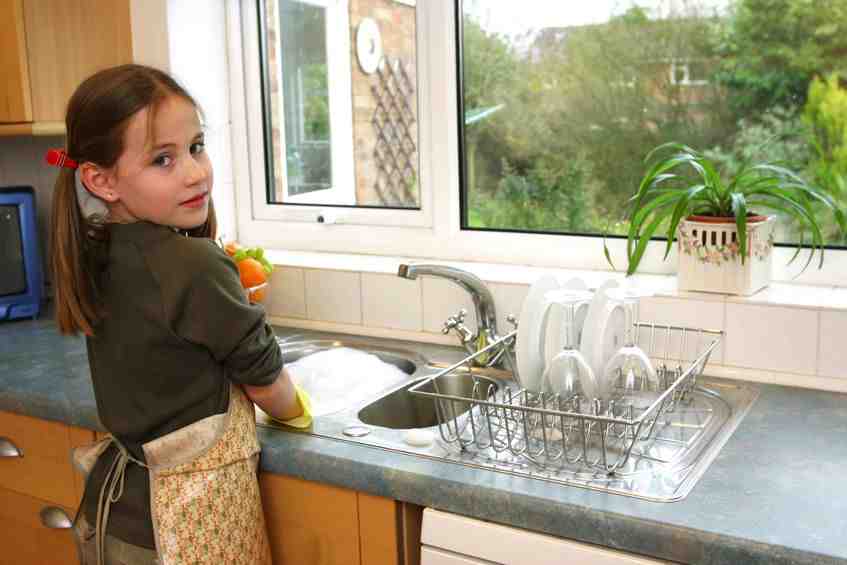 How much help can you realistically expect from a child? The answer depends on her age.
Getting kids to help with cleaning isn't easy, especially in the beginning. Besides, how much help can you realistically expect from a child? The answer depends on the child's age.
Below are examples of kids chores that can generally be completed by certain ages.
Your child may be capable of doing a task sooner or later, depending on her level of concentration, fine-motor skills, or maturity.

Once a child reaches a certain skill or age level, he can generally do the chores for his age group and those for the age groups below.
be there the first time your child tackles a new task.
However, you'll want to there the first time your child tackles a new task, regardless of age. Beginners need pointers for even the simplest jobs, such as washing dinner dishes by hand. What's second nature to us is a new experience for them. 
For example, you have to explain which dishes should be washed first and why, and you need to show them how to stack the freshly washed items in the dryer rack so that it doesn't go crashing to the floor.
kids chores by age: 2 and under.
Put toys in bins or drawers
Put dirty clothes in the hamper if the top is low enough
Turn off the TV if the button is within reach
Wipe feet before coming inside
kids chores for ages 3 to 5:
Pull comforter up over bed
Place dirty dishes on the kitchen counter
Put away toys and games and all their pieces in the proper boxes or bins
Return books to bookshelves
Sponge down the play table
Help unload the dishwasher
Remove clothes from the dryer
Take clean, folded clothes to his or her room
kids chores for ages 6 to 9:
Clean pets' bowls and cages
Do simple cooking tasks such as rinsing vegetables
Put dishes in the dishwasher
Vacuum, with help, depending on the machine's height and weight
Prepare recyclables for pickup
Fold simple laundry items
Do easy yard work such as weeding and pruning with small shears
kids chores for ages 10 to 13:
Do a surface cleaning of fridge
Take trash containers to the curb
Disinfect kitchen and bathroom countertops
Sort, wash, and fold laundry
Wipe clean the car's dashboard and upholstery
kids chores for ages 14 to 17:
Clean toilet, sinks, and tub
Visit the Clean Organized Home Store for all the cleaning products and tools you'll need to get started cleaning with kids.
---
More in Cleaning
Related Stories
---
---
About the Author


Tara Aronson is a native Californian. Having grown up in San Diego, she studied journalism and Spanish to pursue a career in newspaper writing. Tara, whose three children - Chris, Lyndsay, and Payne - are the light of her life, now lives and writes in Los Angeles. She also regularly appears on television news programs throughout the U.S.