10 Rules for a Cleaner Kitchen

It's the Heart of the Home - Yet All Too Often, Its Arteries Get Clogged With Kid and Parent Stuff. Here's How to Keep it Clean and Healthy.


The kitchen is the heart of the home.

And all too often, its arteries get clogged with kid stuff, parent stuff, even pet stuff.

Because this is the room where everyone congregates, and as a result, it's usually one of the messiest rooms in the house.
Yet it's also the place where we gather at the end of each day (as often as we can, anyway) to break bread, wind down, and refuel.
It's these activities especially that require an elevated level of cleanliness and organization. Which is why family housecleaning and the setting rules of engagement here have to come into play.

These 10 rules can help you keep this room clean.
1. No Dumping Zone.

Don't put anything on the counters or table when you come in the door. This is not a dumping zones.
To prevent dumping here, create an organized coming home center where the day's items can be temporarily stashed.

2. Take Off Shoes at the Door.

Having everyone hand over shoes at the door goes a long way toward keeping floors and carpets throughout the home clean.
Hang up coats and backpacks here, too. (Or where ever you and the kids come in the door.)
3. Eat Only in the Kitchen and Dining Room.

In addition to being able to monitor what the kids eat, this simple rule keeps the whole house cleaner, too.
4. Always Tidy Up Behind Yourself.

If you're old enough to grab or make your own snack or meal, you're required to put away any dishes used, wipe down the prep area or cook top, and put all utensils away. (See chores for kids by age.)
5. Put Dirty Dishes in the Dishwasher.

Always put dirty dishes into the dishwasher, not the sink.
The dishwasher uses less water than washing dishes by hand, only hand-wash larger, bulkier items that won't fit, or shouldn't be put in (wooden items) the dishwasher.
Put everything else into the machine. A sink stop must be but temporary.

6. Wipe Down Counters.

Crummy way to live, with food all over the counter tops.
Although insects don't necessarily think this way. (Need I say more?)

7. Close Cabinet Doors You've Opened.

Kids - and some grown-ups - have a habit of leaving doors open after perusing the contents. Nip this one in the bud.
Make it a rule everyone is required to close cabinet doors they've opened.

8. Ask to be Excused From the Table.

It's simply polite, and respectful to the chef du jour.

9. Ask Before Snacking, or Having Dessert.

If kids must receive permission for these items, parents can keep tabs on family nutrition easier.

10. If you Eat at the Counter, Bus Your Own Plate.

If you eat at, and can reach the counter, bus your own plate.
It's only fair, after all, that everyone pitches in. (See 4 above.)
Suggested Reading

---
Clean Home
›
Kitchen Sync
› Family Kitchen Rules
About the Author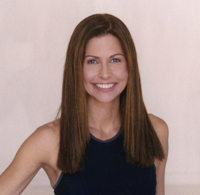 Tara Aronson is a native Californian. Having grown up in San Diego, she studied journalism and Spanish to pursue a career in newspaper writing. Tara, whose three children - Chris, Lyndsay, and Payne - are the light of her life, now lives and writes in Los Angeles. She also regularly appears on television news programs throughout the U.S.