How to Clean Marble

Easy Tips for Cleaning marble countertops and floors.


If your marble's looking a bit lackluster, chances are it's begging for a cleaning. Or, it could also signal that you've actually over-cleaned it.
Yes, the results of over-cleaning and under-cleaning this stone surface are roughly the same.

Here's how to properly care for your marble surfaces that will help you stay away from both problems.

1. Keep the Surface Clean.

Dust or wipe dingy, dirty marble countertops with a damp cloth. Damp mop floors.

2. Don't Let Spills or Food Sit on the surface.

Because this stone is porous, it could cause a stain. Always clean up spills as they happen.
3. If Food Dries on the Surface, Borax or Baking Powder Are Your Friends.

Tackle dried-on spots by sprinkling a bit of borax or baking powder on them. Rub gently with a damp sponge or cloth. Loosen the food and remove.
Wipe clean with a damp, clean cloth.
4. Use only Warm Water for cleaning.

Vinegar, often added as a cleaning agent, is acidic and will make your surface worse. Skip it.
Keep it simple and use only warm water to clean your marble surfaces.

5. Polish-Dry Surfaces with a Clean, Lint-Free Cloth.

This stone spots quite easily, and requires regular maintenance to retain its luster. Give it its due.
Recommended Reading

---
Clean Home
›
Coming Clean
› Marble Cleaning
About the Author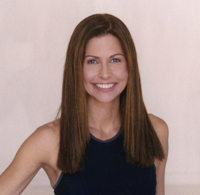 Tara Aronson is a native Californian. Having grown up in San Diego, she studied journalism and Spanish to pursue a career in newspaper writing. Tara, whose three children - Chris, Lyndsay, and Payne - are the light of her life, now lives and writes in Los Angeles. She also regularly appears on television news programs throughout the U.S.