4 marble cleaning tips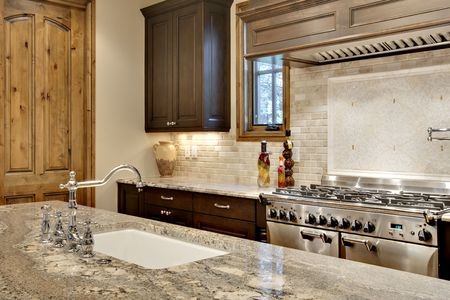 Clean marble counters with mild liquid dishwashing detergent and warm water.
If your marble floors or countertops are looking a bit lackluster, chances are they're begging for a cleaning.
Then again, those streaks or that surface film could instead signal that you've actually over cleaned the surface, using too much soap.
Yes, the results of over cleaning and under cleaning this stone surface are roughly the same.

Here are 4 marble cleaning methods to get you back on safe ground.
1. use a mild dish detergent for regular marble cleaning.
Clean with mild liquid dishwashing detergent and warm water. You can also use a neutral cleaner or marble soap. Use a rag mop for floor cleaning; a soft cloth for other surfaces. 
When cleaning marble, always thoroughly rinse the surface to remove the cleaning solution. Dry all surfaces with a soft cloth.
Avoid marble cleaning with products that contain lemon, vinegar, or other acids; as well as scouring powders or creams. These often contain abrasives that can dull or etch calcareous stones.
2. wipe up spills on marble quickly.
Because this natural stone is porous, surface spills can quickly cause a stain. Always clean up spills immediately by blotting with a paper towel. Don't rub - you can spread the spill. Rinse the surface with water and mild dishwashing liquid, then rinse several times to ensure all of the spill is removed.  Dry thoroughly with a soft cloth.
3. avoid vinegar.
Vinegar, often added as a cleaning agent, is acidic and will make your surface worse. Skip it.

4. polish marble dry with a clean cloth.
This stone spots quite easily, and requires regular maintenance to retain its luster. Give it its due. For specific stain removal solutions for natural stone, visit the Marble Institute of America. 
Visit the Clean Organized Home Store for marble cleaning products and tools to help you get the cleaning job done right - and fast.
---
More Stories
Related Pages
---
---
About the Author


Tara Aronson is a native Californian. Having grown up in San Diego, she studied journalism and Spanish to pursue a career in newspaper writing. Tara, whose three children - Chris, Lyndsay, and Payne - are the light of her life, now lives and writes in Los Angeles. She also regularly appears on television news programs throughout the U.S.