10 Rules for a successful Slumber Party
an easy parent guide to a successful sleepover.
One may be a lonely number - but three is a squabbling number, especially for girls.
"Mom, can I have a slumber party?"
These words can strike fear in any parent's heart.
These overnight parties often devolve into all night free-for-alls in which the sweetest kid by day turns into an insolent monster by night.
You'd like to say yes. But how can you maintain crowd control and still make the party a success for your kid? It starts with party planning.
Here are 10 rules for a successful sleepover.
1. slumber party guests: not too young.
When party planning, make sure the kids you're inviting are all at least 8 years old. Younger kids often require way too much supervision.
2. not too many.
This is one time when you don't want to invite the whole class. Four is a nice number. Six may be doable for very, very special sleep over occasions.
3. Even Numbers.
One may be a lonely number, but three is a squabbling number. Particularly with girls.
4. Not Too Long.
Start the party at dinner time and end it at breakfast the next morning.
Try to go longer successfully at your own parental peril.

5.

Master Parent Communication in the sleepover invitations.
Be sure to call the parent of the invitees. Let them know what to pack (things like a sleeping bag, a favorite pillow, PJs and a toothbrush); what time to drop the child off; and what time to pick her up the next morning.
Give the parent an idea of the scheduled activities so they'll know what clothing is appropriate.
Not only does this make sure no one's shivering during the night scavenger hunt, parents won't panic if they call while you've taken the kids to a movie or dinner.
If you plan to watch PG or PG-13 rated movies, this is the time to clear same with the parent. (And never show any PG-13 movie that you haven't previewed. They can be very, very naughty.)
Make sure you have a parent's cell phone number in case you need to reach them during the night.

6. Plan Activities.
No, you don't have to have every minute of your child's slumber party scheduled. But you should have a general plan - such as a dress-up theme - so the kids don't turn to their own devices.
Pizzas are usually a big hit when it comes to slumber party treats.
7. make a fun slumber party menu.
Stock kid-friendly party foods in advance. Leave nothing to chance here as kids get hungry, especially near midnight.
Unless a midnight trip to the grocery store is your idea of relaxing, plan for this and any other cravings your kids might get a hankering for. This is one rule you definitely don't want to skip.
8. Schedule Lights Out.
Set a time for lights out  in advance. Plan more sedate activities for the hour or two before bedtime, such as a movie, to get the kids to dial down to a level where sleep is a realistic possibility.
Make it clear to all your soon-to-be-slumbering guests that kids who don't at least lie quietly after lights out can expect a midnight call to their parents. And do it.
9. No Texting or Calls.
Don't allow the kids to text or e-mail from their cell phones during the party - unless of course there are extenuating circumstances. You'll regret it.

10. No Video Games.
Someone is invariably left out with these two- or four-person TV-played games.
Discuss this ban with your child prior to his or her guests arriving; then put the controls out of sight so they stay out of mind. This is not a group party activity.
---
more stories:
About the Author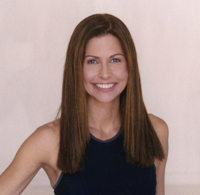 Tara Aronson
Tara Aronson is a native Californian. Having grown up in San Diego, she studied journalism and Spanish to pursue a career in newspaper writing. Tara, whose three children - Chris, Lyndsay, and Payne - are the light of her life, now lives and writes in Los Angeles. She also regularly appears on television news programs throughout the U.S.