Custom Search
Tips for Easy Home Maintenance, Safety

Tara's top tips for easy home maintenance to keep your systems running smoothly, and simple safety tweaks that will ensure everyone in your home is safe inside.

April Home Maintenance Checklist

5 Quick Fixes You Can do Yourself

Preventative Plumbing

Bathroom Caulking in 4 Easy Steps

How to Repair Wall Holes

8 Essential Maintenance Tips

15 Tool Kit Essentials

More Maintenance & Repair Stories
10 Steps to A Safe Home

Childproof Your Home in 5 Easy Steps

Disaster Preparedness For Families

Preparing for Earthquakes at Home
Floods-Preparing Your Home and Your Family

Hurricane and Tornado Safety: 5 Tips

8 Essential Home Fire-Safety Tips

Home Safety Tips: the 10 Essentials

Preventing Intruders: 8 Steps to Securing Your Home

More Safe at Home Stories
More Stories

Top Hints 1: Bathrooms, Cleaning, Family Car Survival & Great Garages

Top Hints 2: Easy Home Decor, Kitchen Sync and Laundry & Stains

Top Hints 4: Better Bedrooms, Get Organizing!

Top Hints 5: Backyard, Patio and Garden Patrol

Return to Tara's Top Hints: Home

Return to Home Page

About the Author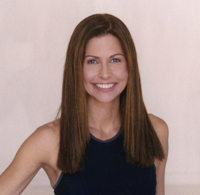 Tara Aronson is a native Californian. Having grown up in San Diego, she studied journalism and Spanish to pursue a career in newspaper writing. Tara, whose three children - Chris, Lyndsay, and Payne - are the light of her life, now lives and writes in Los Angeles. She also regularly appears on television news programs throughout the U.S.