Tips for Patio, Backyard and Garden Organizing

Tara's top tips for patio, backyard and garden organizing.

Keeping Wildlife Out of Backyard Trash
Let's Get Growing! Gardening With Kids
Good Garden Bugs: The 10 Most Wanted
Tips for Making Backyard Compost Happen
Backyard Chores for Kids by Age

More Backyard and Garden Stories
Top 1: Bathrooms, Cleaning, Family Car, Garages

Top 2: Easy Home Decor, Kitchen Sync, Laundry & Stains

Top 3: Maintenance & Repair, Safe at Home

Top 4: Bedrooms and Organizing Return to Home

Return to Home Page


About the Author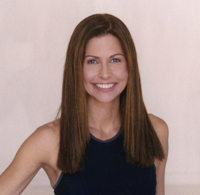 Tara Aronson is a native Californian. Having grown up in San Diego, she studied journalism and Spanish to pursue a career in newspaper writing. Tara, whose three children - Chris, Lyndsay, and Payne - are the light of her life, now lives and writes in Los Angeles. She also regularly appears on television news programs throughout the U.S.