chores for kids monthly
Getting kids to help with cleaning isn't easy, especially in the beginning.
Besides, how much help can you realistically expect from a child? The answer depends on your child's age.
You'll want to be there the first time your child tackles a new task, regardless of age. 
Beginners need pointers for even the simplest jobs. Below are chores for kids monthly by age to get you started.
Monthly Chores for Kids Ages 3 to 5: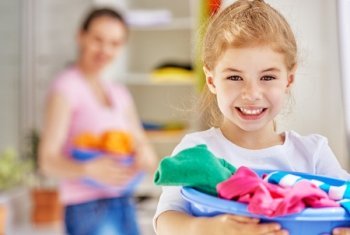 Kids chores should be assigned fairly, based on age.
Chores for Kids Ages 6 to 9:
Chores for Kids Ages 10 to 13:
Previous chores, plus:
Chores for Kids Ages 14 to 17:
Previous chores, plus:

Share Your Ideas and Thoughts on the Topic Here:
---
---