chores for kids monthly
Getting kids to help with cleaning isn't easy, especially in the beginning.
Besides, how much help with monthly chorescan you realistically expect from a child? The answer depends on your child's age.
Below I've listed appropriate chores for each age group. Remember, the age recommendations are just that, recommendations.
Your tidy 11-year-old who has been cleaning his room since age 2 can probably tackle some of the chores listed for teenagers if safety isn't an issue. Conversely, if you've been the maid for your 13-year-old since she was born, you might have to start her off with some of the simpler chores recommended for younger children. 
Once a child reaches a certain skill or age level, she can generally do the chores for her age group and those for the age groups below. Below are chores for kids monthly by age to get you started.
Monthly Chores for Kids Ages 3 to 5: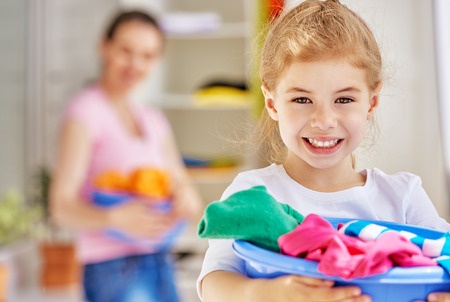 Kids chores should be assigned fairly, based on age.
Chores for Kids Ages 6 to 9:
Chores for Kids Ages 10 to 13:
Previous chores, plus:
Chores for Kids Ages 14 to 17:
Previous chores, plus:

---
---