earthquake preparedness Tips

You'll want to ready your home and your family for earthquakes - no matter where you live.

While they may never happen to you, earthquakes hit millions of homes each year, so it's only prudent to prepare for them.
After all, natural disasters like earthquakes rarely give us sufficient warning to prepare.Which is why emergency preparedness is essential.

These earthquake preparedness tips can help you ensure the best possible outcome for your home's contents and your family.
  1  Secure Large, Heavy Items to the Wall
Earthquake shaking can move anything, even large and bulky items. Imagine your home being picked up and shaken sideways - what would be tossed around?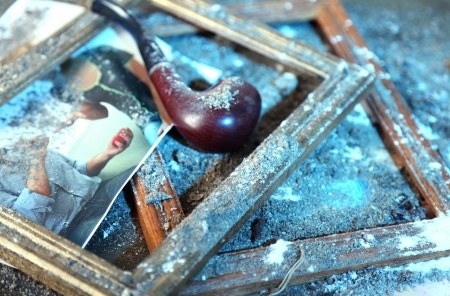 Ensure earthquake preparedness in your home by identifying these hazards and securing larger items to the wall to prevent them from toppling over.

One of the easiest, least expensive ways to secure smaller items in your home is with
Collectors Hold Museum Putty
.
Larger items can be secured by doing the following:
Move heavy or large items, such as potted plants or large speakers, to the floor or onto low shelves.
Move things that can fall on you away from anywhere you spend a lot of time, such as your bed, the couch, your home office desk, etc.
Move unstable, heavy objects

away from doors and escape routes.
Secure your water heater

to the wall studs

with metal straps.
Secure or brace electronics -

such as desktop computers and TVs - with straps.



Make sure large mirrors and pictures are hung securely to the walls on closed hooks.
Secure

top-heavy furniture and appliances to wall studs.
Install latches

on kitchen cabinets.
  2  For Earthquake Preparedness Have a  Disaster Kit Ready
Plan to keep your family safe by creating both a disaster plan and an emergency preparedness disaster kit. Your emergency preparedness and disaster plan should identify what each person will do before, during, and after an earthquake. Suggestions for your family plan include:
Learn and practice "Drop, Cover, and Hold On."

When the earth shakes, drop, cover, and hold on - the farther you move while the ground is shaking, the more likely you are to get hurt.



Identify safe spots in every room in your home

that you can easily reach in just a few steps, such as under sturdy desks or tables.



Keep flashlights and extra batteries for emergency preparedness in several places around your home.
Have a fire extinguisher

where you can quickly get to it, or attach it to a wall. For full emergency preparedness, everyone in your family should know how to use it.
Place a sturdy pair of shoes and a flashlight in a bag and tie it to one of your bed legs.

This makes it easy to find shoes, so you don't cut your feet on broken glass, one of the most common earthquake injuries.



Take a first aid and CPR training course,

and download a first aid app to your smartphone.



If you live in a tsunami zone and feel an earthquake, move inland or to higher ground as soon as it is safe to move. Count how long the shaking lasts. It's the length of the shaking that is important - not how strong it is. The longer the earthquake lasts, the more likely it is that a tsunami was generated.
When creating your family plan, choose a place nearby where everyone can meet if your home is not accessible. 
Provide family members with contact numbers to plug into the cell phones in case of an emergency.

Learn how to use a
NOAA Weather and All Hazard Public Alert Certified Radio
to get information on earthquakes, tsunamis, and other hazards.
And because a gas line ruptured by a quake can be a potential fire hazard, tie a wrench near the gas turn off valve.
Only turn off the gas if you smell or hear leaking gas or see the meter running quickly.
If you turn it off prematurely, you'll have to wait for the gas company to turn it back on.
  3  Make Sure Your Family Knows What to Do When the Shaking Starts
When the earth shakes, drop, cover, and hold on! In most situations, this means:
DROP

down onto your hands and knees (before the earthquake knocks you down). This position protects you from falling but allows you to move around still if necessary.



COVER

your head and neck (and your entire body if possible) under a sturdy table or desk.

If

there is no shelter nearby, only then should you get down near an interior wall (or next to low-lying furniture that won't fall on you), and cover your head and neck with your arms and hands.
HOLD

ON to your shelter (or to your head and neck) until the shaking stops.

Be prepared to move with your shelter if the shaking shifts around.
If you are IN BED,

stay in bed, and cover your head with a pillow.

People get injured when they get up and move around.
IIf you are OUTSIDE,

first drop, then crawl towards open space if you can - stay away from building exteriors, overhead power lines, and trees.
If you're NEAR THE SHORE,

and you feel a strong or long-lasting earthquake,

or the water suddenly draws back from t

he beach, tsunami waves may arrive within minutes. As soon as it is safe to move, go immediately to higher ground inland away from the coast.
  4  What to Do When the Shaking Stops
In the days and weeks that follow, restore daily life by reconnecting with others, repairing the damage, and rebuilding community. You, your family, friends, and neighbors can come together to start the process of recovery.
Check for

 gas leaks, chemical spills, damaged electrical wiring, and broken water pipes.
Check on your neighbors, especially seniors and the disabled.
Use your refrigerated and frozen foods first, and save the canned goods for later.

Take pictures

of the damage to your property and home.



Contact your insurance company right away to begin the claims process. Keep records of any repair or cleaning costs.
  5  What to Do in the First Weeks After an Earthquake
If your gas was turned off, contact the gas company to turn it back on.
If the electricity went off and then came back on, check your appliances or electronic equipment for damage.
Contact the Federal Emergency Management Agency (FEMA) or other federal and state agencies to find out about financial assistance for your home or apartment.
Talk to your family about how they are feeling.

Children and older adults are of particular concern in the aftermath of disasters. Contact local faith-based organizations, voluntary agencies, or professionals for counseling.



Reach out to neighborhood or community organizations and get involved.

Your voice is vital in deciding how your community will rebuild in the years to come.
---
---