Flood Safety Tips For You And Yours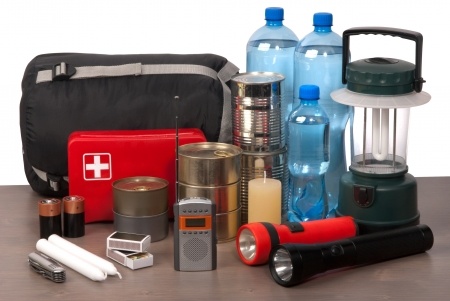 Prepare for a flood by having an emergency kit at the ready.
Floods can happen anywhere it rains. 
As a result, virtually everyone should think about flood safety in the home, and prepare for now. 
Just in case the worst-case scenario comes to pass.
Even if your community hasn't experienced rising waters in the past, that's no guarantee disaster won't come calling in your neighborhood in the future.
These five flood safety tips will help you to protect yourself, your family, and finances.
1.  Have an Emergency Survival Kit Ready for a Rainy Day
Store emergency supplies so you can grab them quickly if you need to evacuate.
Take time now to make a list of the things you need or want to take with you if you have to leave your home quickly.
Store the emergency supplies in a "go bag" or another container.

An emergency survival kit should have enough supplies to last your family for at least three days. Necessary supplies to include:
Make sure to include life preservers with your disaster kit.
2.  Protect Your Home
Take steps to protect your home and property from flood damage:

Elevate the heating system (furnace), water heater, and electrical panel if the location is susceptible to flooding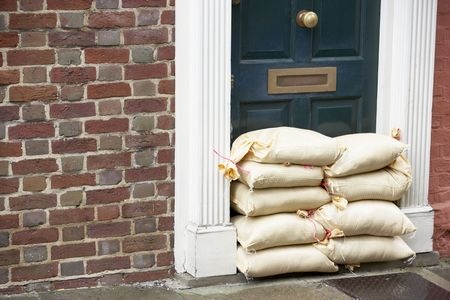 Stockpile emergency building materials including plywood, plastic sheeting, lumber nails, a hammer and saw, a pry bar, and shovel
Stack sacks of sand or a sandbag alternative hydro barrier to prevent or absorb water along vulnerable entry points.
3.  Flood Safety for Finances
Yes, prepare your finances. Cleaning up a water-damaged home can set you back thousands of dollars. It merely makes sense to be prepared by having an insurance policy in place.
Here are a few things to know about flood insurance:

If the latter, you can always obtain insurance through your local insurance agent. Be aware that there is a 30-day waiting period before the coverage goes into effect - so don't wait for that rainy day.



4.  Be Familiar with Flood Safety Watch Words
Flood watches, warnings, and evacuation notices are science-based predictions that are intended to provide adequate time for evacuation.
Those who wait for actual confirmation of catastrophic levels may be trapped by flooding or traffic. 
Know these four impending water hazard terms, and what to do when one of the following is issued to keep your family safe:
1.  Flood Watch
Flooding is possible. You should leave or be prepared to move to higher ground immediately upon short notice. Tune in to NOAA Weather Radio, commercial radio, or television for more information.
2.  Flash Flood Watch
Flash flooding is possible. Be prepared to move to higher ground; list to NOAA Weather Radio, commercial radio, or television for more information.
3.  Flood Warning
Waters are rising or will rise soon; if advised to evacuate, do so immediately.
4.  Flash Flood Warning
A flash flood is occurring; seek higher ground on foot immediately.
5.  For Flood Safety Know When to Hit the Road
If a flood warning is sounded, a flood is imminent. Turn on the radio or TV for a weather update and evacuation routes. Grab your disaster kit, collect your valuables in large plastic bags, and get out of Dodge. Or where ever you're at.