halloween home decor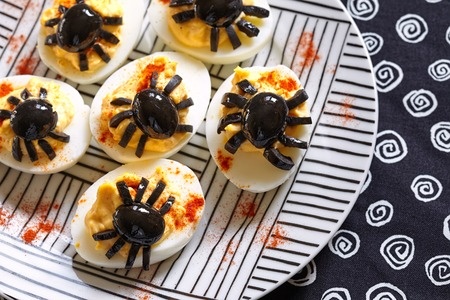 Sure pumpkins are nice - but these beyond the patch Halloween home decor ideas might be even more festive.
Halloween can be a night of dark, scary things (especially if you have teenagers in the house.)  And if you do, they might actually like some of this Halloween home decor.
These fun and festive home decorations of the spooky sort are sure to get everyone in your home - and maybe even in the neighborhood too - into the spirit (spirits?) of the season - without breaking the bank. Or scaring the little ones in your home (or the neighborhood) in the process.
So have fun and make it especially festive this year with Halloween decorations indoors and out that embrace the trick-or-treating season.
Halloween home decor