kitc

hen chores for kids by age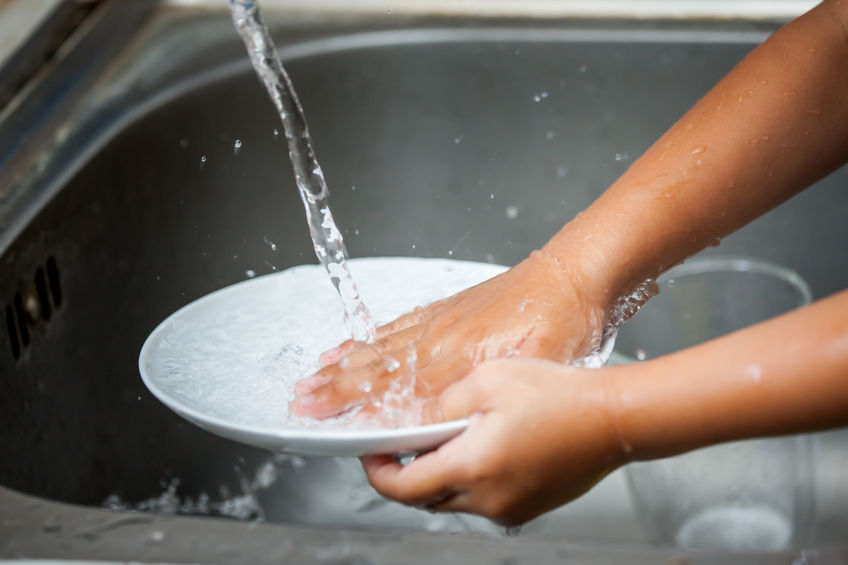 Kids age 6 and up can rinse dishes and load the dishwasher.
At what age can a child set and clear the table? When can a kid take out the garbage? 
Kitchen patrol isn't anyone's favorite chore, but it beats cleaning the bathroom hands-down. 
You could always give your kids the option of scrubbing the toilet if they're not in the mood to rinse dishes and put them in the dishwasher.
Once a child reaches a particular skill or age level, he can generally do the kitchen chores for kids in his age group and those for the age groups below.
Kitchen Chores for Kids Ages 2 and Under:



Ages 3 to 5:
Previous chores, plus:
Ages 6 to 9:
Previous chores, plus:
Wipe the table, chairs, high chair, counters, and cooktop or range.



Empty and wipe wastebaskets clean, using disinfecting wipes.
Kitchen Chores for Kids 10 to 13:
Previous chores, plus: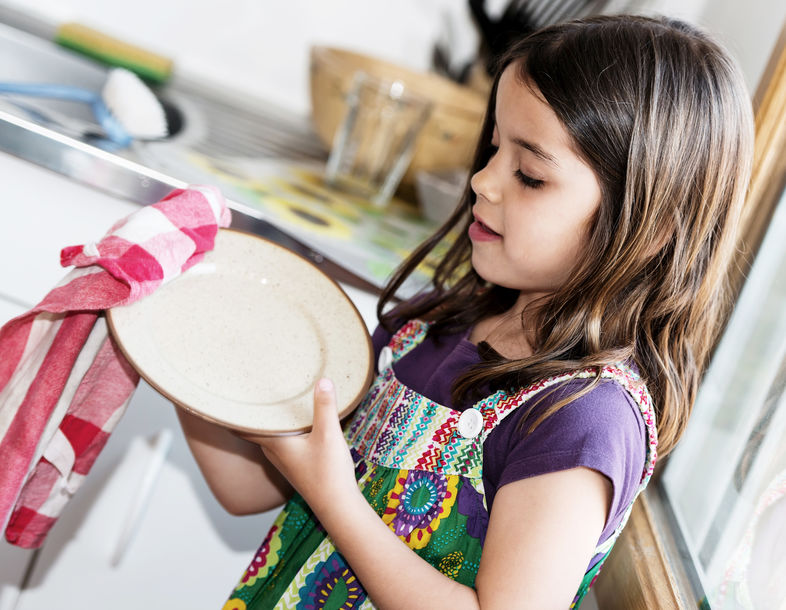 Unloading the dishwasher is a suitable chore for kids age 2 and up.
Surface clean the fridge. (This would include a lesson on reading package expiration dates and removing expired food from the interior.)
Ages 14 to 17:
Previous chores, plus:
Scrub or strip and wax floors.