laundry chores for kids by age



Here are the common wish day chores and the ages by which most kids are able to do them. Once a child reaches an individual skill or age level, he can generally do the chores for his age group and those for the age groups below.
If your child has been doing some of the wash with you for a few years now, he may be ready for some of the wash-day tasks above his age level, if safety isn't an issue.
Here's a guide to laundry chores for kids by age to help get you started.
Laundry Chores for Kids Ages 2 and Under: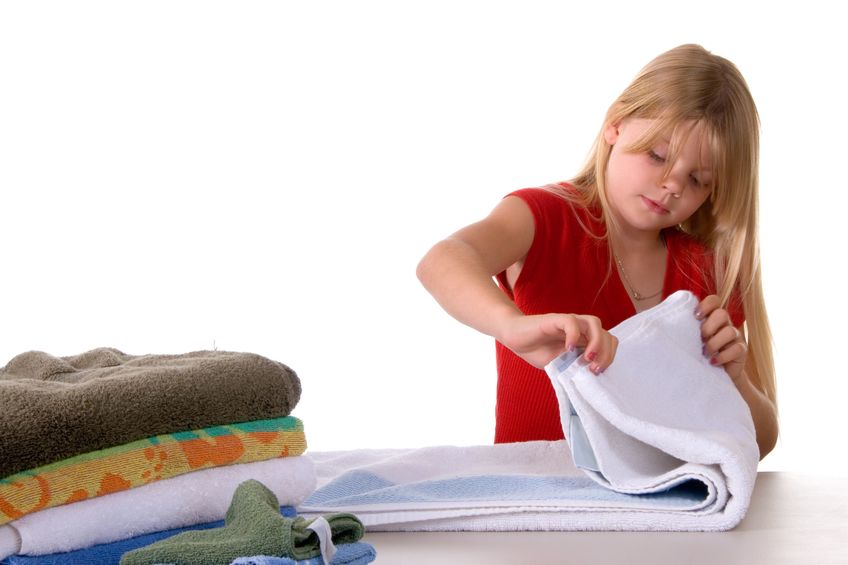 Laundry chores help kids learn an essential life skill.
Ages 3 To 5:
Remove clothes from the dryer.
Ages 6 to 9:
Fold simple clothes items.
Ages 10 to 13:
Sort, wash, and fold clothes.
Ages 14 to 17:
Clean the dryer exhaust vent.
Sew on buttons and mend torn clothes. (This could be a heavy-duty chore for extra pay or privileges.)
Share your Thoughts
Share your thoughts on the topic.