7 fall organizing tips
The secret to an organized life? Time.

Since we can't get any more of it, we need to deftly manage what we have, especially during fall's hectic days.
Right now, before the mad dash of the holiday season is underway, is the perfect time to get a handle on your home and family schedule.
Start with a master family schedule and conclude with a renewed cleaning routine just in time for fall's cooler, indoor days. 
These 7 fall organizing tips can help.
   1  Create a Master Family Schedule
Fall organizing tips, priority one: Create a shareable master family schedule. Include details such as doctor appointments, soccer matches, play dates, and lunch meetings in the week ahead.
Here's how it works: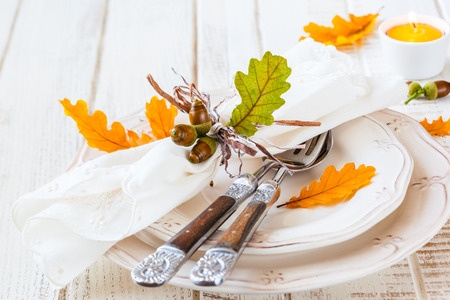 Set up a monthly meal plan to save time this fall.
Put everything on the calendar as soon as it's scheduled. This includes party invitations, business dinners, basketball practice and game days, theater tickets, and volunteer activities.
Coordinate calendars regularly. Everyone in the family should check the calendar for new information daily, add his or her own activities, and update accordingly. A shareable calendar is ideal for this purpose. No, you still won't be able to do everything -- but at least you will be able to choose between activities.
  2  Combine Tasks to Save Time
Plan to combine errands and tasks this fall to save time and make room for more enjoyable activities.
Schedule errands by time and location. Instead of making trips as needed to the post office or grocery store, set aside one morning or afternoon each week to run such errands.
Combine tasks. Make walking the dog part of your exercise regimen. Call your bestie while you do the dishes or are folding laundry. Help your kids with homework while you cook dinner.

  3  Screen Your Calls and Texts
Always on the phone or texting? Try organizing your calls and texts into an hour or so each day.
Let voice mail pick up the rest of the calls throughout the day (monitoring them for emergencies, of course). And let non urgent texts remain unanswered until the next day's allotted time.
  4  

Organizing Tips

for Quicker, Easier Meals
Take a tip from school cafeterias and set up a monthly meal plan. Assign each meal a night on a biweekly basis. If it's Monday, you're having pasta.
If it's Thursday - pizza. Plan to grocery shop for two weeks in advance because you will actually know what you're cooking. (After a month or so, you probably won't even need a list.)
  5  Organizing Tips for the Family's Routine
The more organized your family's daily routine, the easier everyone's life becomes. Start with the most hectic time of the day: weekday mornings.
Simplify school mornings by doing a majority of the daily essentials the night before:
Bathing. Have the kids bathe or shower the night before, instead of on school mornings.
Checking homework and signing school papers.
Laying out clothes for the next day, including outerwear.
Packing backpacks. Help each child make her own checklist: homework, books, glasses, tissues, snacks, lunch, permission slips, etc.
This way, there should be no surprises in the morning. No last-minute discovery that the math homework wasn't finished. No fights about inappropriate or missing clothing.
  6  Tips for Streamlining Family Life
Designate days for regular weekly errands or activities. Saturday mornings, for example, could be house cleaning time. Wednesday nights, laundry. Friday afternoons could be devoted to errands.
Break up chores into time segments. What needs to be done daily, weekly, monthly, or yearly? Post them on the family calendar. Schedule in some fun as well. Save Sunday afternoon for family time – attendance required.
  7  Resolve to Clean Up Messes as Soon as Possible
Your mother was right. You should always clean up a mess the minute it is made.

Get in the habit of tidying the house every night before going to bed.
Load and unload the dishwasher promptly.
Make your bed the minute you get out of it (unless someone else is still in it).
Keep a basic level of tidiness, and you'll never face an overwhelming mess. If you follow these fall organizing tips, fall will be the start of more than a fresh new season.
It will be the season you, at last, organize your home and family life.
---
---