Pet Chores For Kids By Age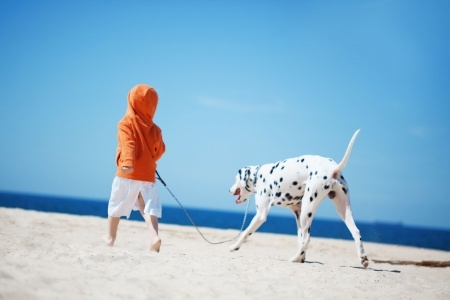 Kids age 6 years and up can exercise pets.
When it comes to pet chores, at what age can a child be realistically expected to clean the cat litter box and help with other pet care essentials? 
Wash the dog?
Help give pets vitamins or medications from the vet?

 Below are examples of pet chores that kids can generally do by certain ages. 
Your child may be capable of doing a pet care chore sooner or later, depending on his or her level of concentration, fine-motor skills, or maturity.
Pet Chores for Kids Ages 2 and Under:
Ages 3 to 5:
Ages 6 to 9:
Ages 10 to 13:
Clean fish/reptile aquarium.
Ages 14 to 17: