In This Issue:


* Gertting Patio Furniture Ready for Falll


* Make Halloween a Family Affair


* October House Cleaning Checklist


Getting Patio Furniture Winter-Ready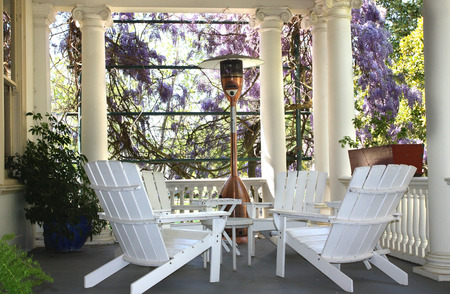 Outdoor living days are winding down. It's time to get patio furniture ready for the big chill ahead. Now is the time to clean outdoor furniture and prepare it for the change of seasons.

By tackling this task before outdoor tables and chairs fall into disuse (and start looking the part) , you'll have attractive pieces to pull out of storage and use on those occasional warm fall days and nights ahead. These fall-patio-furniture-cleaning.html can help.


Make Halloween a Family Affair
Halloween can be a night of dark, scary things (especially if you have teenagers in the house.)

Even if you do, there are ways to make October 31 a family affair for younger kids. The night actually lends itself to kids' parties, as parents are chaperones for their little trick-or-treaters. So make it festive with party decorations such as balloons in orange and black, or paper streamers

Since candy is the word of the night, most parents perfect to start All Hallow's Eve with a healthy dinner that keeps little goblins from gobbling every piece of candy received - on the spot. Here's how to host a family Halloween party that all will enjoy.




October House Cleaning Checklist
October House Cleaning Checklist: 10 Things to include in your home cleaning and maintenance routine this month to keep your home in tip-top condition.

Here is the october-house-cleaning-checklist.html that works best for me.



That's all for this month. Wishing you and yours a safe, sane ,and festive season ahead.