living room furniture ideas
You don't have to wait until your youngest goes off to college to have stylish furniture. 
These living room furniture ideas can help you choose the right pieces for your family, and help you set limits on what can and can't be done on the furniture. Enjoy the kids now and the heirlooms later.
You really can have it all, but perhaps not simultaneously. You can still have nice things. Just choose and position them carefully.
Here are some living room furniture ideas to get you started shopping for furnishings that will work for your family and your home.
living room furniture ideas for choosing upholstered furniture.
Kids are rough on upholstered furniture.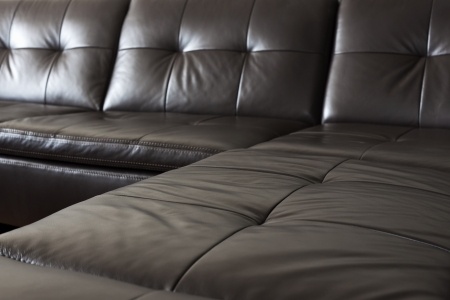 Choose furniture such as leather that weathers kids and pets well.
They put their shoes on the couch, jump on the chairs, pull off the loveseat pillows to make forts, and stash crumbs, pencils, quarters, etc. under the cushions to create a perpetual collection of odds and ends.
The good news is you can keep furniture nice. (I highly recommend slipcovers!)
Here are some key ways to protect upholstered furniture:
Treat fabrics with a fluorochemical solution to make them more stain-resistant. This is an invisible finish that coats the fabric so that spills and dirt don't penetrate as quickly or easily. It's safe for most fabrics.
Protect furniture from direct sunlight.
Rotate and reverse cushions occasionally so they will fade evenly and receive equal wear.
Vacuum furniture monthly with a soft brush attachment.
No matter how many house rules you have about no eating in the living room, someone will eventually spill juice on the sofa. It's just one of those things a Mom can count on. Wipe up spills with a clean cloth. Blot, don't rub! (See Cleaning Codes for Upholstery here.)
leather living room furniture ideas for families.
There are two main types of leather: protected leather, which has a finish, and unprotected leather, which is natural or unfinished.
Most furniture is covered with protected leathers (also called aniline plus, top grain, pigmented leather, or everyday leather) because they are more durable and stain resistant.
Aniline or unprotected leathers are less commonly used. They are covered with transparent dye so their grain shows through. There may be a light wax finish, but nothing that will really protect the leather from a child's abuse.
The most porous (and easiest to stain) type of unprotected leather is suede or nubuck. Avoid these leathers until your kids are grown. Or put them in your off-limits home office.
Protected leathers, however, can be a good choice. You can buy leathers with very tough, durable finishes that will take a lot of abuse. They're not as soft and supple as the aniline, but they will hold up better. Cats (usually) won't shred them.
Protected leathers are fairly puncture-resistant and don't rip or tear easily. And unlike fabric upholstery, leather gets better with age. Leather is also preferable for people with allergies because you can remove all the dust from its surface.
To preserve your leather furniture, keep it at least 2 feet away from heat vents or other heat sources. Don't expose leather furniture to direct sunlight or it could dry out and crack.
Each week, wipe leather with a soft cloth. Each month, clean it with a gentle cleaning agent, such as liquid dish soap mixed in lukewarm water. Wipe, don't rub!
wood living room furniture ideas.
Lucky for us, the distressed look in! If you buy painted, distressed, or farmhouse-type furniture, your worries are over. Nothing your kids do to it will hurt it. Nicks, bumps, and scratches are all part of the "patina". I think whoever started that trend must have had a large family.
Protect wood furniture from direct sunlight, which can dry out and bleach the wood.
If you choose to go against the grain and buy regular, undistressed furniture - and you want to keep it that way - I can offer you hope.
Keeping furniture in good shape is completely in the realm of possibility, even with kids. To prevent problems with wood furniture, always use coasters and trivets. Put felt under bowls and figurines on furniture to prevent them from scratching the wood.
Protect wood from direct sunlight, which can dry out and bleach the wood. Keep wooden furniture away from heat vents. Protect wood tables with tablecloths.
How you take care of your wood furniture depends on the type of wood (solid or veneer) and the way it's been treated or finished. When you take care of wood furniture, you're really taking care of the finish, and there are sundry types.
The wood can have a soft oil finish or a factory-applied hard finish. It can even be protected by a layer of polyurethane.
Wash wood once a year. Dampen a cloth with a mild soap solution and wipe the wood. Rinse, then wipe dry.
A few times a year, polish natural woods to keep them from drying out. Always use the same kind of polish. If you use oil polish one time and wax polish the next, it could cause a cloudy finish. Avoid silicone finishes because they are hard to remove and can build up over time. They also show smudges more.
Laminates, varnishes, and sealed wood surfaces do not need polishing. Just wipe them off with a damp cloth.
furniture ideas for homes with kids and pets.
Choose child- and pet-friendly furnishings with tough, stain-resistant upholstery.
Establish firm rules about protecting what you do have. No feet on the furniture. No food outside the dining room or kitchen. Just because a room is child-friendly doesn't mean it has to look like a playground or school cafeteria.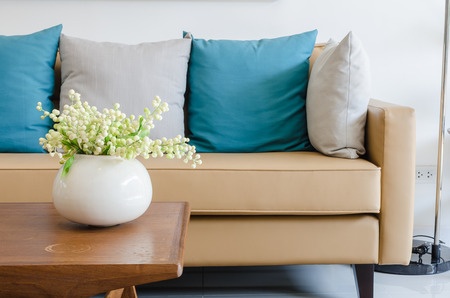 Choose child- and pet-friendly furnishings with tough, stain-resistant upholstery.
Consider where you put things. You might want to relocate your Oriental rug to the dining room or your bedroom for the next few years. Or put it in an area of the room where the children are unlikely to congregate.
If you're buying sofas or chairs, consider leather. Yes, leather. It's actually easy to clean and quite durable. It's pretty much rip resistant, and it looks better, longer. Leather is much easier to care for if you have children. (And usually where there are children, there are pets.)

Put out only what you truly love. Living rooms are infamous final resting places for knickknacks, tchotchkes, whatnots, and other decorative junk. Clutter is clutter, whether it's collectible Hummel figurines or garage-sale finds. Everyone has treasures, of course, and they do give a room personality and interest. But when you've got so much stuff that your eye cannot focus on any one thing, Mama, you gotta cut back.
Organize items in eye-pleasing groupings of two or three objects. This works best if the items have a similar theme or if they provide contrasting textures, shapes, or colors.
Don't pack every inch of surface space. Items stand out when they have room to stand out. The less stuff you have out, the less likely it will get bumped into oblivion by your children.

If you have a lot of stuff that you like, try rotating collections. Having fewer objects on display is not only more attractive, it makes dusting infinitely easier. (They don't call them dust catchers for nothing.) And rotating collections will keep your living areas looking fresh.
Ready to get started? Visit the Clean Organized Home Store for living room design inspiration and organizing ideas.
Related Stories:
---
---