creating a clean, organized family home is easier (Thankfully!) than it looks
There's nothing complicated about creating an inviting, efficient, and well-run home. And the truth is that it doesn't have to take endless hours with a mop and bucket, or some advanced degree in building maintenance, to keep your home and its systems running smoothly.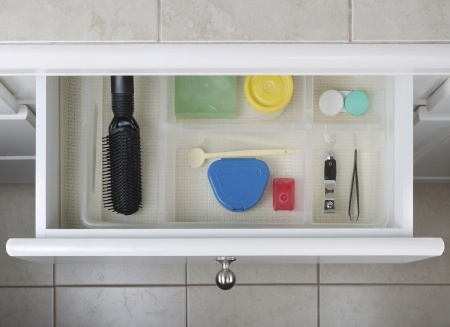 Maintaining a well-organized home doesn't have to mean constant care and cleaning.
Everything you need to know about cleaning, organizing, and repairing what you can around your house - and calling in professional help if and when you need it - is included here. Choose a category below to get started:
---
house cleaning with kids.
From choosing the right laundry detergent and laundry temperature to spring cleaning with kids and easy pets for kids, you'll find most everything you need to keep your family home a well-run place.
I've gleaned much of the information offered here from my years of interviewing experts in virtually every aspect of household cleaning, maintenance, safety, and decorating for my articles in the San Francisco Chronicle's "Home" section.
Some of the techniques I've discovered have worked well in my own home, whereas others have been ineffective or too time consuming.
Here you'll find the ideas that work best for busy bodies like me - people who want a safe, presentable home, yet whose work and family life leave little time to do anything beyond the essentials. I'm glad you're here - and I welcome your comments!

The bathroom is usually the busiest, most used room in the house. Keeping it clean and organized is a daily challenge. These bathroom cleaning and organizing tips can help.
Getting your home clean is a challenge - especially when kids are involved. These tips for creating a house cleaning schedule, a house cleaning list, and a room by room cleaning list can help.
By its very nature, the garage is a no man's (or no woman's) land. It isn't exactly part of the house; but it isn't outside, either. Here's how to regain control of this precious real estate.
Green cleaning is an easy way to do the housecleaning without exposing your home and your family to harsh chemicals. These green cleaning tips can help.
The kitchen is the room where everyone congregates. That's one of the reasons it's the messiest rooms in the house. Here's how to get it organized.
Got kids? Then you've got laundry. Piles and piles of it. Here's how to navigate the stains of daily life, while protecting your clothing investment
The goal of any living area is to make it a warm, welcoming place. It's ironic, but usually the living rooms is the deadest rooms in the house. These easy home decorating tips can help you create a
Prevention, in the form of home maintenance tackled monthly throughout the year, is the best way to keep small problems from becoming big, expensive fixes. These tips can help
We're keeping more inside our homes them than ever before. Organize your home and its contents with these simple tips.
Once spring arrives, backyard family living begins - and it's rush hour on patios, flower beds, and lawns. Yet tidying up outside often takes a backseat to garden and pool parties.
We spend much of our lives in the car as parents. These tips will help ensure we're prepared for any bumps in the road ahead, while keeping things organized and sane (relatively) on the road.
Family life presents challenges to scheduling, cleaning, and even peaceful co-existence among siblings. These solutions for sharing a bathroom, a bedroom, and creating morning schedules that work
Easy ways to keep your home and family safe from intruders, accidents, and natural disasters.
Kids love a pet. You don't have to be Dr. Doolittle to realize animals offer many benefits for kids. Before you bring an animal home, make sure you've considered the pros and cons.
Tips & info sitemap for clean-organized-family-home.com visitors.