Housecleaning and Family Life
Are Full of Challenges.

finding simple answers to all your questions in one place
shouldn't be one of them.

As a mom of three, I'm always looking for quick, easy, and effective cleaning and organizing solutions. I've included the best I've found here - all in one place. I hope they'll make your family life cleaner and simpler, too!

What's New?

---
Housecleaning and Organizing Solutions

Tips on a clean and organized home from someone who was once cleaning and organizationally-challenged?
Yes, that's me. I know. Sounds kind of silly, doesn't it?
Think about it though. Who better to share home housecleaning tips and organizing ideas than someone who went from zero knowledge about home cleaning and organizing to writing a column on the subjects for the San Francisco Chronicle?
I look at it like this. If I can create a clean and organized home, anyone can. After becoming a mom, I quickly realized that a child needs a clean house.
Life changes daily with kids, and our tips here share what we have found actually works for real families when it comes to cleaning and organizing.

A really clean house. Especially once he starts crawling. It was time for me to go from zero to 60 on the cleaning and organizing track.

Luckily, I was assigned a story on home tips, cleaning and organizing by the San Francisco Chronicle.
I tried virtually everything recommended and was surprised by my spotty results.
So I began crafting bits and pieces of what really did work, and then began streamlining the solutions for an organized and clean house that fit into my busy life - but didn't consume it.
From there, my "Coming Clean" column in the Chronicle was born. And with it, my new-found passion for getting it all together at home so I could get on with the fun stuff.
What I've learned through trial-and-error (oh, the errors...) I'm happy to share with you in the hope that tips that work in my home will also benefit yours.
Lifestyle Tips That Work in Real Life

---
And it's been smooth sailing ever since when it comes to keeping family life organized and coming clean on everything from laundry stains to home maintenance.
And when pets arrived, we began exploring the best ways to keep us and the pets safe, and everyone happy.

Life changes daily with kids, and our tips here share what we have found work for family life, cleaning and organizing.
We hope these tips will help you and your family enjoy a clean, organized home and a simplified family life.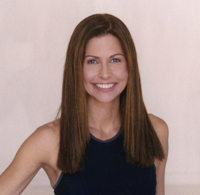 Author of "Mrs. Clean Jeans' Housekeeping With Kids" and "Simplify Your Household".
About the Author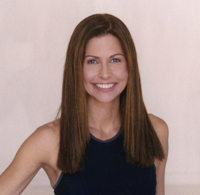 Tara Aronson is a native Californian. Having grown up in San Diego, she studied journalism and Spanish to pursue a career in newspaper writing. Tara, whose three children - Chris, Lyndsay, and Payne - are the light of her life, now lives and writes in Los Angeles. She also regularly appears on television news programs throughout the U.S.
The Clean-Organized Family Home Blog keeps you up-to-date with all the additions and changes to the Clean-Organized-Family-Home.com Web site. Subscribe here.
Got a cleaning question? Organizing tips to share? A family living dilemma? The MrsCleanJeans Cleaning Forum is the place to find - and give - answers.
Bathroom organization and cleaning tips for your home's busiest room. You'll need both simple organizing systems and family cleaning routines so everyone in the home can be part of the solution.
Garage Organizing Tips. By its very nature, this room is a no man's land. Here's how to organize it.
The kitchen is the rom where everyone congregates. That's one of the reasons it's the messiest rooms in the house. Here's how to get it organized.
Coming Clean: A housekeeping guide for every item and surface in your home, with easy solutions from author and lifestyle expert Tara Aronson.
Green house cleaning tips. Whether you're looking to save the environment or just some cash these eco-friendly tips can help
Got kids? You've got laundry. Piles and piles of it. Make sure you have the wash day essentials ready so you can handle whatever curve ball wash day sends your way.
We spend much of our lives in the car as parents. These tips will help ensure we're prepared for any bumps in the road ahead.
Organize Your Home. We're keeping more inside our homes them than ever before. And even if we could snap our fingers and make another closet or room appear, more space isn't the answer. (Really.)
Backyard Family Gardening tips. Need a few ideas for kids gardening projects? Here's how to get kids gardening safely.
Easy Home Decorating Tips. Nesting is rarely as easy as professional designers make it look. But you can put the pros' winning design strategies to work without enrolling in design school.
Kids love a pet. You don't have to be Dr. Doolittle to realize animals offer many benefits for kids. Before you bring an animal home, make sure you've considered the pros and cons.
Taming the Family Zoo E-book. Got kids? Do they want a pet? Of course they do. They're kids. Here's what you need to know before you say yes to a pet - and how to divvy up pet care after.
Home Maintenance & Repair. Prevention, in the form of maintenance tackled throughout the year, is the best way to keep common problems at bay.
Safety at home. Tips for securing your home against intruders, fire, and mother nature's fury. Essential tips and checklists to keep your family resting easy at night.
Family life presents challenges to scheduling, cleaning, and even peaceful co-existence. Just because you have kids doesn't mean you have live in a free-for-all home until the kids are off to college.
Clean Organized Family Home Sitemap of articles.