Backyard family Living

10 patio safety rules for kids.
Safety rules can help ensure everyone has fun in the sun safely.
During the warmer months, the patio, deck or backyard becomes an outdoor room where the kids play from dawn to dusk, and the parents hang out and relax. (What a wonderful concept!)
Since we're out there so much, we need to consider setting some backyard and pool safety home rules to play by while everyone is enjoying the great outdoors.
Now that the stage is set, this home safety checklist - call it 10 safety rules for kids - can help ensure everyone has fun in the sun safely.
---
good garden bugs: the 10 most wanted.
The 10 most wanted good garden bugs for your backyard garden.
In this case, these garden bugs really are the 10 Most Wanted in your backyard.
What's that you say? No such thing as a good insect? The only good insect is a dead one? Nah. These good guys eat the bad bugs.
So if you kill off the good guys, you're going to have twice as many bad guys on your hands (and your plants).
Here are the 10 good bugs you'll want to make and keep a part of your backyard garden, along with a brief description of why each is a beneficial addition to your plants.
---
how to make compost happen.

Relax - it is possible to compost without worms.
Leftovers provide the perfect starting ground for creating a nutrient rich mulch in just three months, that can then be added to your backyard garden to make it healthier and happier.
Does recycling get any better than this?
Oh yes, you don't like worms. Worms are usually an essential compost component.
It will take a few weeks longer to cook (become compostable material), however, but you can compost without worms.
---
more stories:
---
Clean Home
› Backyard Family Living
---
comments powered by
About the Author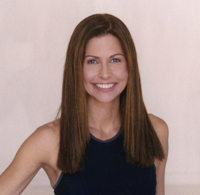 Tara Aronson is a native Californian. Having grown up in San Diego, she studied journalism and Spanish to pursue a career in newspaper writing. Tara, whose three children - Chris, Lyndsay, and Payne - are the light of her life, now lives and writes in Los Angeles. She also regularly appears on television news programs throughout the U.S.