Backyard family Living
how to keep holiday greenery fresh.
How to keep holiday greenery fresh until Santa comes.
You want your greenery to be supple and fragrant - but you also want to recreate the picturesque times of Christmases past with your holiday decorations.
Unfortunately, Rudyard Kipling's words sum it up best here: "...never the twain shall meet."
Don't despair. You can adjust your holiday fantasy to meet today's decorating reality - and still create a magical Christmas backdrop.
Here's how to you can keep your greenery fresh until Santa comes. 
---
christmas plant care guide.
Proper care will keep holiday plants from looking like the ghosts of Christmas Past.
There are some plants inextricably linked to Christmas. Oh sure, there's the Christmas tree. And the old standby, the poinsettia.
But there are also the little plants and flowers that guests keep showing up with - cyclamen, paper whites.
The guest presents the little Christmas flower (azalea, paper white, whatever) at the door - and the sprout really does look quite festive in his white wicker basket and bright red bow.
But a week later, he's all slumped over looking like the Ghost of Christmas Past. This doesn't have to be your plant's fate if you follow the Christmas plant care guide.
---
7 christmas tree care tips.
You can keep your Christmas tree alive until Santa comes.
Christmas tree care is essential if you want to keep your tree from drying to a crisp before Santa arrives. 
When should you buy your Christmas tree? If you can, wait until two weeks before Christmas to get the tree.  Then choose one that doesn't look wilted or have brown needles.
Do the Christmas tree version of kicking the tires: Bend the needles. If the tree is fresh, the needles will bend instead of break.
Next, shake the tree: It's natural for some needles to fall, but not too many.
For more tips on choosing and caring for fresh cut Christmas trees, see the Christmas tree care guide.
---
more stories:
---
---
About the Author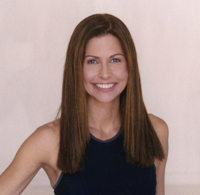 Tara Aronson
Tara Aronson is a native Californian. Having grown up in San Diego, she studied journalism and Spanish to pursue a career in newspaper writing. Tara, whose three children - Chris, Lyndsay, and Payne - are the light of her life, now lives and writes in Los Angeles. She also regularly appears on television news programs throughout the U.S.