Backyard family Living

7 gardening games for kids
7 games to make gardening fun.
With gardening comes routine jobs that are fun at first, but they might get a bit boring for kids with time.
Our challenge as parents is to keep that interest level high with a combination of education, games, and contests.
Plant games for kids can help achieve all three of these goals.
Here are my 7 favorite gardening games for kids.
---
5 tips for choosing the right container for plants
The container is the botanical equivalent of the little black dress.
When it comes to a plant's longevity, the right pot can make or break it. Not to mention mere aesthetics.
After all, that $100 exotic palm from the nursery is going to look a bit tacky if left in that 50-cent nursery-issue green plastic pot.
And that $10.99 palm from Costco? It will look positively elegant in a $5 ceramic thrift-store container.
These 5 tips for choosing the right container for your plants can help ensure they stay healthy.
---
how to make compost happen.

Relax - it is possible to compost without worms.
Leftovers provide the perfect starting ground for creating a nutrient rich mulch in just three months, that can then be added to your backyard garden to make it healthier and happier.
Does recycling get any better than this?
Oh yes, you don't like worms. Worms are usually an essential compost component.
It will take a few weeks longer to cook (become compostable material), however, but you can compost without worms.
---
more stories:
---
---
About the Author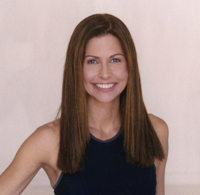 Tara Aronson is a native Californian. Having grown up in San Diego, she studied journalism and Spanish to pursue a career in newspaper writing. Tara, whose three children - Chris, Lyndsay, and Payne - are the light of her life, now lives and writes in Los Angeles. She also regularly appears on television news programs throughout the U.S.