Backyard family Living
Preparing patio furniture for fall
Now is the time to clean outdoor furniture and prepare it for the change of seasons.
Now is the time to clean outdoor furniture and prepare it for the change of seasons.
Stains allowed to sit for a season are often nearly impossible to remove.

By tackling this task before outdoor tables and chairs fall into disuse (and start looking the part), you'll have attractive pieces to pull out of storage and use on those occasional warm fall days or nights.
Here's how to quickly clean away a summer's worth of dirt and grime on everything from outdoor cushions, hammocks, table umbrellas to outdoor tables and chairs of wood, aluminum, resin, teak, vinyl, wicker and wrought iron.
---
10 fall gardening tips
Prepare plants now for the big chill ahead.
Fall gardening should begin when your plants start to notice the chill in the air.
That's the time to start preparing plants for winter.
These 10 essential fall gardening tasks, once completed, are virtually guaranteed to get your plants, flowers, and vegetables through the big chill ahead.
If you want your botanical buddies to stick around until spring, these 10 fall gardening tasks are a must.
---
how to make compost happen.
Relax - it is possible to compost without worms.
Leftovers provide the perfect starting ground for creating a nutrient rich mulch in just three months, that can then be added to your backyard garden to make it healthier and happier.
Does recycling get any better than this?
Oh yes, you don't like worms. Worms are usually an essential compost component.
It will take a few weeks longer to cook (become compostable material), however, but you can compost without worms.
---
more stories:
---
---
About the Author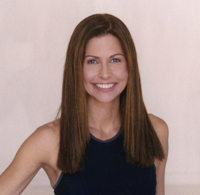 Tara Aronson is a native Californian. Having grown up in San Diego, she studied journalism and Spanish to pursue a career in newspaper writing. Tara, whose three children - Chris, Lyndsay, and Payne - are the light of her life, now lives and writes in Los Angeles. She also regularly appears on television news programs throughout the U.S.