Backyard Family Living


easy tips for outdoor living and gardening with kids.


Outdoor living days are winding down. It's time to get your patio furniture ready for the big chill ahead.
Timely outdoor furniture cleaning will ensure you'll have attractive pieces to pull out of storage and use on those occasional warm fall days and nights.
Good patio furniture is worth the twice-yearly cleaning investment.
After all, it beats the costly replacements you'll probably want to bring in if you don't properly clean the patio furniture before you store it away for winter. Here's how to complete the full backyard patio furniture cleaning.
Holiday plants are in our future.

Yes, we've barely had a chance to wipe the jack o'lantern off the porch and it's already time to begin thinking of - and preparing for - the entertaining days ahead.
If holiday greenery decking the halls is a part of your plan, here are tips to help you keep greenery fresher, longer.
And if garland is your natural decor of choice, here are a few tips for choosing and caring for it.

Suggested Reading

---
Clean Home
› Backyard Family Living
About the Author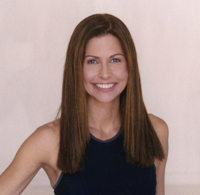 Tara Aronson is a native Californian. Having grown up in San Diego, she studied journalism and Spanish to pursue a career in newspaper writing. Tara, whose three children - Chris, Lyndsay, and Payne - are the light of her life, now lives and writes in Los Angeles. She also regularly appears on television news programs throughout the U.S.