Safe at Home

Home security and safety tips for your home and Family.

Our homes are our family's safe haven.
It's the place we return to each evening, leaving workday worries - and the outside world - behind once we lock the front door.
While our walls provide home security and a refuge within which we can weather the storms of daily life, ensuring our family's home security and safety requires some extra precautions.
It means having a disaster-survival kit, installing alarm systems to alert you to fire and other hazards, and securing doors and windows against intruders.
How safe is your home?
Consider these 7 tips for home safety and how to prevent the 10 most common home accidents.
Suggested Reading

---
Clean Home
› Safe at Home
About the Author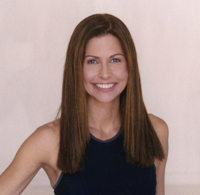 Tara Aronson is a native Californian. Having grown up in San Diego, she studied journalism and Spanish to pursue a career in newspaper writing. Tara, whose three children - Chris, Lyndsay, and Payne - are the light of her life, now lives and writes in Los Angeles. She also regularly appears on television news programs throughout the U.S.