The Family Car

We Spend Much of Our Lives in the Car As Parents. These Tips will Help Ensure We're Prepared For Any Bumps in the Road Ahead.


The Family Car. We run errands in it. We take kids to school, to soccer, to piano, to swim lessons, to the beach, to play dates, to birthday parties, and to holiday gatherings in it.
I know the world's supposedly a smaller place these days. But I'm still driving 20 minutes to get anywhere.
What does all this time on the road mean?
In short, it means that our wheels have to function like a traveling home.
Because it often is.
The busy holiday season ahead is a good time remind kids of the 8 carpool rules they are to follow - for everyone's safety.
And for the driver to school, to lessons, to sports practice, these 10 carpool sanity tips can help make the bumpy ride into the holiday season with a backseat full of kids just a little less hectic.
And the driving, too.

Family Car Articles

---
Clean Home
› The Family Car
About the Author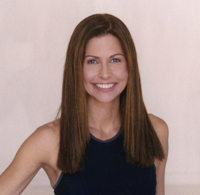 Tara Aronson is a native Californian. Having grown up in San Diego, she studied journalism and Spanish to pursue a career in newspaper writing. Tara, whose three children - Chris, Lyndsay, and Payne - are the light of her life, now lives and writes in Los Angeles. She also regularly appears on television news programs throughout the U.S.