how to organize life in the family car
dashboard dining: yes or no?
You have to consider your family's lifestyle when deciding whether dashboard dining is OK.
To eat or not to eat in the car?

Different parents have differing tolerance levels. That said... Different parents have differing views and criteria.
If you have only one child, you can probably be a little more lenient than if you're chauffeuring a mob.
Yes, it's best if kids don't eat on the road - for the vehicle's interior, their clothes, and our nerves. But real-life schedules aren't always conducive to obeying that rule.
You know that if you have a 500-mile road trip, you'll give the little one anything that will keep him quiet part of the way. Here are some tips to help you decide whether eating on the road is a good idea for your family.
---
car chores for kids by age.

Kids can help out with the family car when given age-appropriate chores.
Get your kids helping out with car cleaning and organizing is easy - so long as your chore expectations are age based and realistic.
Once a child reaches a certain skill or age level, he can generally do the chores for his age group and those for the age groups below.
Some of these chores need to be done each day, others each week, and still others once a month or even less frequently.
Use your best judgment for what gets done when. Here are the family vehicle chores you can reasonably expect your child's help with, given his or her age.
---
8 family car commandments.

Keeping sane on the road with kids requires firm rules - or commandments.
We spend much of our family lives in the car.
We run errands. We take kids to school, to soccer, to piano, to swim lessons, on playdates, and on. And on.
What all this time on the road really means is that our wheels are also our home away from home.
So why not make it a peaceful one as well - or at the very least, not stressful?
It can be done - with these 8 simple rules of the road.
---
more stories:

---
Clean Home
› The Family Car
---
comments powered by
About the Author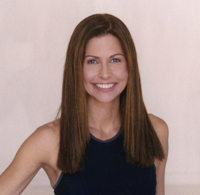 Tara Aronson is a native Californian. Having grown up in San Diego, she studied journalism and Spanish to pursue a career in newspaper writing. Tara, whose three children - Chris, Lyndsay, and Payne - are the light of her life, now lives and writes in Los Angeles. She also regularly appears on television news programs throughout the U.S.