Car Insurance: 
Do You Have Enough Coverage?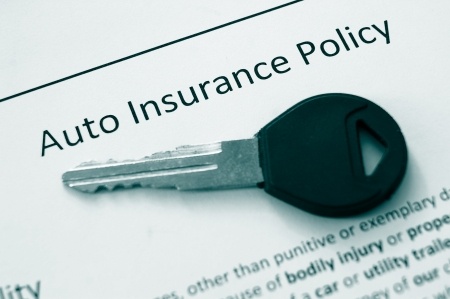 Because accidents happen, adequate coverage is essential.
Got kids? Then you'll want to make sure you have enough car insurance so all your financial bases are covered while you're driving around with little ones in tow.

This is especially important if you're part of a carpool or plan to be a volunteer driver on school field trips. That way, should the unthinkable happen, it won't drain the kids' college fund. 
Yes, I know, you're a good driver. But what about the uninsured driver who plows through a stop light, injuring you and your passengers? Who do you think the parents are going to come after to pay their injured child's hospital bills? You, the driver, of course.
Having sufficient insurance coverage in place is essential financial protection should a worst case scenario come to pass.
Car Insurance Coverage Options
Insurance policy coverage options include: Bodily injury liability insurance is the most common type of car insurance.  

It covers repair or replacement of other people's cars and property when you are at fault.

The minimum insurance coverage options, however, are often too low to protect the assets of most drivers.
There are several other types of insurance coverage to consider that provides additional protection from the costs of injuries and property damage to you and your passengers. These include:
Comprehensive coverage.

This pays if your car or its contents are stolen, or if your vehicle is damaged by fire, water, or other perils.



Collision coverage. This will cover the cost to repair or replace your car after an accident. 
Uninsured/underinsured motorist bodily injury coverage. This coverage pays for the medical, rehabilitation, funeral, and pain-and-suffering costs of the victims in your car. This coverage also insures your household members as pedestrians. 
Roadside assistance

. If you don't have a roadside assistance separately, ask that it be included in your insurance quote.
Choosing an Insurance Policy
Be sure to compare insurance quotes before making your final selection of a company and policy. Here are a few tips to aid in making your decision:
Understand that insurance companies differ. Auto insurance companies can provide the same coverage with vastly different premium prices. You can save money if you take the time to compare insurance quotes. 
Don't just look for cheap auto insurance.

Cheap insurance is no bargain if an insurance company takes forever to service your claim — Research the insurer's record for claims service, and its financial stability.



Ask for an insurance discount. Most insurance companies offer good driver insurance discounts, young driver discounts if the student has more than a B average in school, and more. Often car insurance companies won't volunteer discounts you qualify for. So be sure to ask as part of your request for a car insurance quote!

Auto insurance is an easy way to protect yourself financially in the event of a catastrophic accident.
Be smart, shop around, and find a price that works for you and your family. You'll be glad you did.