Car Seat Safety Tips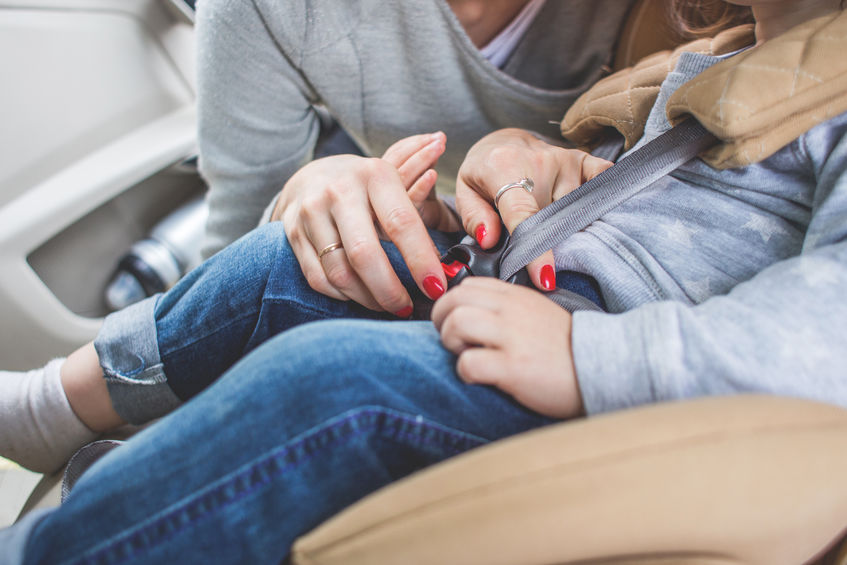 Car seats are meant to keep children safe while they are riding in a vehicle. 

However, even when parents put their child in a car seat, the child can get injured or even die when involved in an accident. According to the child safety advocacy group SafeRide4Kids, motor vehicle accidents are the leading cause of death for children between the ages 3 and 14.
In 2016, 723 children under the age of 12 were killed in a motor vehicle accident, and more than 128,000 children in the same age range were injured.
Sadly, even some children who were restrained still died. This is due to not being restrained properly or using the wrong car seat for a child's age and weight.
When car seats are correctly used, the chance of death is reduced by 70% for children under one and by 54 percent for children ages one to four.
If you're a parent who wants to do everything you can to ensure your child is safe while riding in a passenger vehicle, you will want to take note of these critical car seat safety tips.
Follow Car Seat Laws
The federal government allows each state to enact its car seat laws. Some states are stricter than others and have specific requirements regarding rear-facing and forward-facing seats, along with booster seats and belt seat systems in the vehicle.
Other states state that children below a certain age or weight need to ride in a car seat. It's always important to know the car seat laws for the state in which you reside. These car seat safety tips can help. 
Car Seat Safety Tips for Proper Placement
Besides understanding car seat laws, you should also know how to place the car seat in your vehicle correctly.
If you're like most parents, you probably put the car seat in the rear passenger side. This isn't the safest spot for car seat placement. Children up to three years old are 43% safer when the car seat is placed in the center rear seat.
Newer vehicles have a LATCH system for the two rear seats on the side but not for the center seat. In this case, you should install the seat in the center position with the seat belt. Keep in mind that LATCH isn't meant to be used for safety; it's merely for convenience.
If you have just begun using a car seat, or aren't sure you have it installed in your vehicle correctly, you should get it checked for safety.
You can do this at car seat safety checkpoints, where child passenger safety (CPS) technicians ensure your car seat is installed correctly. 
Five Steps To Putting Your Child in A Car Seat Correctly
There are right and wrong ways to put your child in their car seat. Here are five steps to ensure they are seated correctly in their car seat:

Remove thick or puffy clothing, which allows the harness to sit close to the child's body

Make sure the harness is at the correct height, and the straps are level with the shoulders




Make sure the harness does not get twisted, if it is, take time to straighten it




Pull the straps over the shoulders and make sure the chest pads are even




Slip two flat fingers in between the harness and the child's collar bones to ensure the straps are tight enough



Following these steps may take time, but it is worth it to ensure your child is strapped correctly in their car seat.
When to Switch From Rear- to Front-Facing
One of the most common mistakes parents make is switching from rear-facing to front-facing, or a booster seat, too soon. When it comes to making the switch from rear-facing to front-facing, most car seats go by weight.
Read the instruction manual for your particular car seat to know its weight requirements.
As a general rule, infants should remain rear-facing up to one year of age, although some states require them to remain rear-facing up to the age of two.

Some convertible car seats allow toddlers up to 45 pounds to stay rear-facing, which is a good idea, as children should remain rear-facing for as long as possible.
Most 3 to 7-year olds who weigh between 35 and 65 pounds should remain in a forward-facing seat with a harness until they reach the car seat manufacturer's top height and weight limit.
Some forward-facing seats go up to 85 pounds. When they have reached the car seat's maximum height and weight limit, you can put them in a booster seat. Most booster seats are safe for kids up to 100 pounds.
Cleaning Your Child's Car Seat 
You may not think that cleaning your car seat is necessary for your child's safety.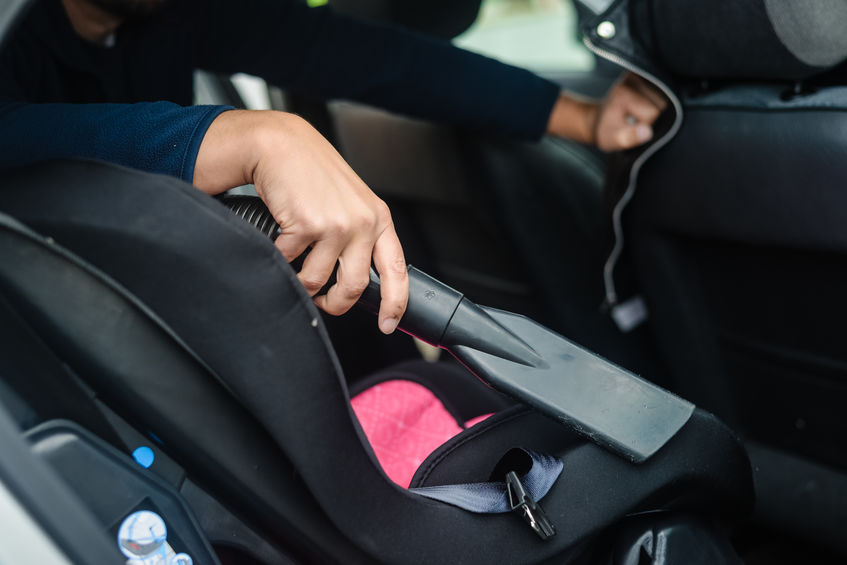 But when you use cleaning supplies that contain toxic chemicals, it is hazardous to your child's health.

Kids eat, drool, vomit, and accidentally go to the bathroom in their car seats. Because it's easy for a car seat to get dirty and germy, it's good to clean it regularly.
When cleaning the fabric cover on the car seat, use natural products that don't contain harsh chemicals or toxins, including: 
Before cleaning the car seat, remove it from the vehicle. Get rid of loose debris by shaking it and tipping it upside down. A vacuum cleaner with a small attachment also works well. You can check the manufacturer's instructions on how to clean the fabric.
If the fabric cover is removable, you can place it in the washing machine. If not, you can spot clean it with a mild cleaning solution. While the cover is air drying, clean the harness, buckles, and straps. Clean the base and sanitize it with a disinfecting wipe.
Once you're done, make sure to put it back together correctly and reinstall it again in your vehicle.