great garages
how to organize the garage.
Garage organizing is difficult because by its very nature, a garage is a no man's (or woman's) land. The good news is that the garage can meet most of our needs - if it's organized correctly. Here's how to Organize the Garage.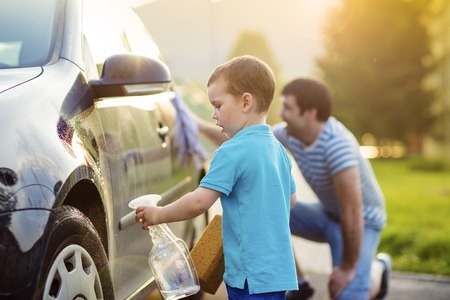 garage chores for kids by age.
At least once a year, set aside a Saturday to clean the garage. Actually, you should do it twice a year: when you get out the summer stuff, and again when you get out the winter stuff. Here's a guide to which chores kids can do in the garage.
what not to store in your garage.
Not everything can be safely stored in the garage. There are certain things that don't belong here, no matter what. It's a health and safety thing. Read about the big 3 storage no-nos here.
garage cleaning with kids.
At least once a year, set aside a Saturday for garage cleaning with kids. Try to send the little ones away for this occasion. Ages 8 and up will be of help. Anyone younger will be of hindrance. Here's how to clean the garage with kids.
garage storage ideas.
This method can work whether you have an attic, a loft in the garage, boxes stacked against the walls of the basement, or a rental storage unit. You'll need sturdy boxes or plastic bins, a permanent marker, and paper to make a storage map and list. Here's how this garage storage system works.
3 garage storage solutions that work.
Some things in garage storage need to be accessible at all times; other things we see only every 10 years when we move, but we want to keep them anyway. These 3 garage storage solutions can help you keep track of everything you store here.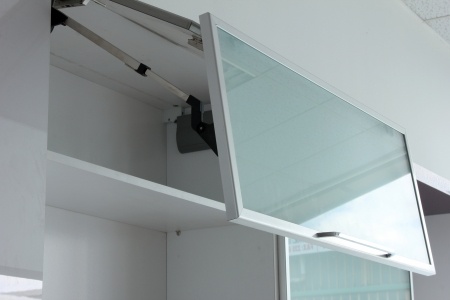 6 garage storage systems.
Here are some systems that you might consider for your garage, depending on what you use it for. None of them are ideal for everything. You will probably need a combination to meet all your needs. These garage storage systems are roughly arranged from most to least expensive.
garage storage tips.
Everyone needs more storage. We fill up every inch of our homes and stick the rest into storage. This garage storage system can help you keep track of all the items you've stashed in your garage. 
Shop Garage
---
---
About the Author


Tara Aronson is a native Californian. Having grown up in San Diego, she studied journalism and Spanish to pursue a career in newspaper writing. Tara, whose three children - Chris, Lyndsay, and Payne - are the light of her life, now lives and writes in Los Angeles. She also regularly appears on television news programs throughout the U.S.