Easy garage organizing and cleaning tips

By its very nature, the garage is a no man's (or no woman's) land. It isn't exactly part of the house, but it's not outdoors, either.
As a result, this transitional area can become junky in a heartbeat.
We see it only as we cruise through on the way from the car, usually shedding backpacks, shoes and umbrellas in our wake.
Oh, no problem, we think, we'll pick them up later.
But we rarely make time to do that.
The good news:  This room can be both a great long-term storage space and a navigable entry zone. 
Get this multifunction room organized, as well as clean, with the tips below.
---
more stories:

Clean Home
› Great Garages
About the Author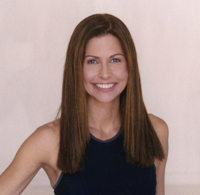 Tara Aronson is a native Californian. Having grown up in San Diego, she studied journalism and Spanish to pursue a career in newspaper writing. Tara, whose three children - Chris, Lyndsay, and Payne - are the light of her life, now lives and writes in Los Angeles. She also regularly appears on television news programs throughout the U.S.