Family LIVING
10 rules for a successful sleepover.
It's a fact of life: Kids love a sleepover. It's also a fact of life that a parent is rather attached to her sleep. So how do the two divergent agendas meet? Here are 10 sleepover rules for success.
4 tips for shared family bathrooms.
A shared family bathroom presents a parent's paradox. You can't get your school-age kid into the bath or shower, and you can't get your toddler or teenager out. 4 Family Bathroom Scheduling Ideas that can help.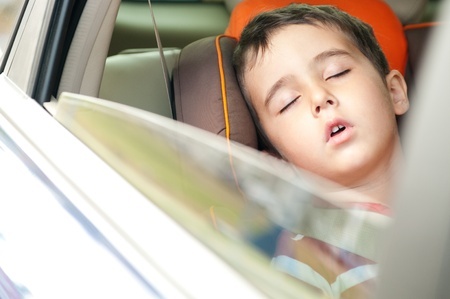 10 tips for road trips.
Ensure a hassle free (or close) road trip by putting these 10 rules into play. Try to schedule at least one fun stop for each day of the trip. And try to let each kid pick at least one fun stop. Read the 10 Tips for Road Trips here.
how to create a welcoming guest bathroom.
What can you do to make your guest feel at home when she comes to visit? Plenty. But by far the most precious thing you can give her is privacy. And that starts with a thoughtfully prepared bathroom. These guest bathroom ideas can help you provide a little sanctuary for your visitor.
11 household rules for young guests.
You can't exactly post these household rules for kids like you might post your own family rules. Because they are guests in your home, however, it's good to have some rules for kids in your home should you need to enforce them.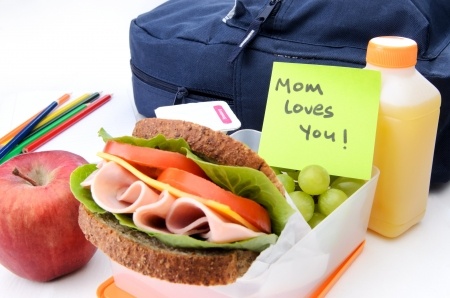 easy ideas for lunches kids might actually eat.
What can be more tedious to prepare than a kid's school lunch? You try to be creative. You try to make it healthy. And then the whole thing comes home the next day uneaten. These school lunch ideas can help.
10 slumber party etiquette rules.
Hosting a slumber party? Consider sharing these 10 etiquette rules with guests before the fun begins. Not only should these be the rules for kids at your child's slumber parties, but also for your child at other kids' slumber parties. 
6 tips for siblings sharing a bedroom.
For many families, it's just not possible to give siblings separate bedrooms. (I think lots of times kids are secretly glad to share a room anyway.) Here are 6 ideas to help them share a bedroom.
tips for hosting overnight guests.
We all love houseguests. But it can be tricky to have them underfoot. You want everything to be perfect so they will come again. What can you do to make sure they feel at home in your home? These tips for hosting overnight guests can help make everyone comfortable.
9 rules for kids homework success.
For best results, kids homework need to become part of the daily fabric of your child's day. None of this routine is ever open for discussion or debate. Here are my top 9 tips for kids homework success.
Shop Organizing Family Life
---
---
About the Author


Tara Aronson is a native Californian. Having grown up in San Diego, she studied journalism and Spanish to pursue a career in newspaper writing. Tara, whose three children - Chris, Lyndsay, and Payne - are the light of her life, now lives and writes in Los Angeles. She also regularly appears on television news programs throughout the U.S.