Family Life
halloween costume safety tips for kids.
Things are about to get crazy (again).
Halloween is a night candy-loving kids everywhere look forward to all year long.
Almost as big as the candy haul is deciding what costume to wear to retrieve it.
This is where parents step in, and, ultimately, have the final say. Don't call it editing their costumes. 
Instead, call it a necessary check for keeping children safe. Because it is necessary.
All Hallow's Eve (as it was called centuries ago) is a night where excitement can get out of control.  And the dark of night doesn't help matters any when it comes to keeping children safe.
Keep these costume safety tips in mind as you help prepare the little goblins for the big night ahead.
---
6 ways to make Halloween a family affair.
Assigned bathroom time per child can speed things along in the morning.
Halloween can be a night of dark, scary things  (especially if you have teenagers in the house.)

Even if you do, there are ways to make October 31 a family affair for younger kids.
The night actually lends itself to kids parties, as parents are chaperones for their trick-or-treaters. So make it festive with party decorations such as balloons in orange and black or paper streamers.
Here are 6 easy ways to make Halloween a family affair.
---
halloween's ghastly clothing and carpet stains - and how to remove them.
Halloween stains on clothes and carpeting can be scary - unless you know how to obliterate them.
If you think every day clothing and carpet stains are scary, wait until you see the tricky problems the (black) cat will drag in on Halloween.
Pumpkin mush on ghostly costumes. 
Ghastly guests dripping party punch and red wine on themselves and your carpet pile.

These seasonal spills can turn even the sweetest Snow White hostess into a thundering headless horseman.
Save your home's carpets, your costume investment -- and your sanity -- this Halloween by being prepared for the ghastly spills, drips, and drops in the night ahead.
These laundry tips and carpet stain removal strategies will tame these evil interlopers.
---
more stories:
---
---
About the Author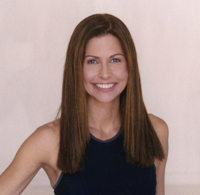 Tara Aronson is a native Californian. Having grown up in San Diego, she studied journalism and Spanish to pursue a career in newspaper writing. Tara, whose three children - Chris, Lyndsay, and Payne - are the light of her life, now lives and writes in Los Angeles. She also regularly appears on television news programs throughout the U.S.