Follow Us
Simplifying Family Life


10 rules for a successful slumber party.
"Can I have a slumber party?"

Those words can strike fear into any parent's heart.
Slumber parties often degenerate into all night free-for-alls in which the sweetest child by day turns into an insolent monster by night.
You'd like to be a nice parent. you'd like to say yes.
But how can you keep crowd control and keep the masses happy?
For starters: There's a lot to be said for slumber party etiquette.
Share these 10 overnight party etiquette tips with your young guests when they arrive. And then follow these simple rules for a successful slumber party.
---
10 carpool survival tips.

Carpools are very useful arrangements for busy parents.
But to make it work - and keep the driver (you) sane - a few rules are in order.
Here are my top 10:
1. carpool only with kids involved in the same weekly activities.
If you have to drive 10 miles out of your way every fourth day for one far-flung kid, it may not be worth it.
2. make sure other parents have sufficient insurance.
Unsure? Ask. If you have children to drive who require a car seat, arrange to swap or buy car seats for younger kids if necessary. It ensures everyone is safe.
3. make sure the other parents are reliable, safe drivers too.
Want to know for sure? Ask your kids the first week. They'll tell you whether they drive like you or not. (You can interpret the results.)
Read all 10 carpool survival tips here.
---
more stories:
Clean Home
› Family Life
About the Author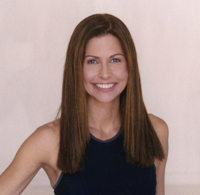 Tara Aronson is a native Californian. Having grown up in San Diego, she studied journalism and Spanish to pursue a career in newspaper writing. Tara, whose three children - Chris, Lyndsay, and Payne - are the light of her life, now lives and writes in Los Angeles. She also regularly appears on television news programs throughout the U.S.