tips to Simplify Family Life


10 rules for a successful slumber party.
"Can I have a slumber party?" Those words can strike fear into any parent's heart.
Slumber parties often degenerate into all night free-for-alls in which the sweetest child by day turns into an insolent monster by night.
You'd like to be a nice parent. you'd like to say yes.
But how can you keep crowd control and keep the masses happy?
For starters: There's a lot to be said for slumber party etiquette.
Share these 10 overnight party etiquette tips with your young guests when they arrive. And then follow these simple rules for a successful slumber party.
---
guest bathroom ideas.

What can you do to make your guest feel at home when she comes to visit?
Plenty. But by far the most precious thing you can give her is privacy.
And that starts with a thoughtfully prepared bathroom.
Provide a little sanctuary for your visitor. Offer her a retreat where she can go and regroup. No one likes sharing bathrooms with people outside the immediate family. Read all the tips for creating a welcoming guest bath here.
---
11 house rules for young guests.
You can't exactly post these rules for kids like you might post your own family rules.
Because they are guests in your home, however, it's good to have some rules for kids at home - whether resident or the visiting variety - should you need to enforce them.
Kids need to be able to have friends over. But they also need limits they understand ahead of time. This is partially for their benefit.
If a friend wants them to do something they don't feel comfortable about, they can say "Sorry, I can't. My mom's got a weird rule about that."
Let them use you as their excuse. It's what we're here for.
Whatever your house rules are while raising kids, they should address neatness, politeness, and safety. Your child needs to go by all your standard family rules as well as rules for company. Here are a few of mine.
---
more stories:
---
Clean Home
› Family Life
---
comments powered by
About the Author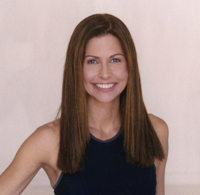 Tara Aronson is a native Californian. Having grown up in San Diego, she studied journalism and Spanish to pursue a career in newspaper writing. Tara, whose three children - Chris, Lyndsay, and Payne - are the light of her life, now lives and writes in Los Angeles. She also regularly appears on television news programs throughout the U.S.