bedroom ideas for preschoolers
Preschoolers have a lot of stuff - and a lot of imagination. A bedroom ideas for preschoolers bedroom should help keep all their stuff together and accessible, without sacrificing floor space for imaginative play.
These bedroom ideas for preschoolers are designed to allow toddlers to have easy access to - and the ability to put away - their many toys themselves.
A functionally designed preschooler bedroom will make every day's whirl of activity easier to tame and more enjoyable for everyone.
Bedroom Ideas for Preschoolers Should Organize Preschoolers' Stuff So That it is Accessible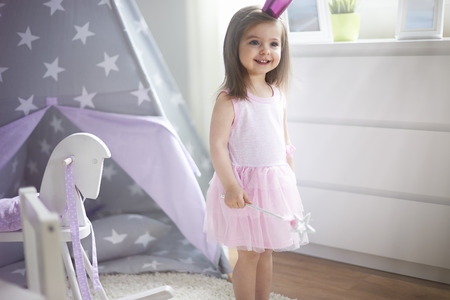 Without some kind of structure and organization, kids' busy bedrooms are apt to feel like Grand Central Station (and look about as clean).
But with a little forethought and a few well-crafted activity centers, you can have this busy place in order in a New York minute. Here's how:

Craft Central: Group a kid-size table and chairs, splat mat beneath, and plastic tote with washable crayons, markers, and other supplies.
Play Station: Pick a corner nook, defined by a small area rug. (Preferably a washable area rug.) Leave big toys such as trucks or LEGO sets out and ready to tackle.
Dress-Up Area: Mom, this is where you can recycle some of the excess in your closet. Just fill a plastic bin with your old clothes and fallen-from-favor shoes, bangles, and bags.

Play with Mommy Place: Inaccessible closet shelves are perfect storage spaces for games and crafts that require a grownup's supervision.
Bedroom Ideas for Preschoolers: Create a Toddler Bed She Can Easily Make Herself
As you know, sheets are tough for little ones. The top sheet always winds up at the foot of the bed. (Must be the sheet fairy at work again.) And making the bed? It's a tough skill for little hands to master. This is a good age at which to eliminate troublesome items and keep things simple.
Ditch the top sheet and use only a fitted sheet topped with a comforter. You probably won't be able to bounce a quarter off it, but you won't have to make it yourself, either.
Ditch the top sheet and use only a fitted sheet topped with a comforter on your preschooler's bed.
Don't give in to the temptation to push a preschooler's bed against the wall. That makes it harder for her to make the bed.
Yes, it saves space and keeps her from falling out on one side. But consider using rails instead.

Pull the bed away from the wall and use it to visually divide the room into activity areas. Kids like things cozy. 

Wherever you put the bed, you'll need either a bedside table or a shelf for bedtime essentials: a reading light, sippy cup for water, and books for bedtime stories.
And to encourage long-winter's-night-type sleep and naps, use blackout shades on the windows. You wake up when the sun peers into your room, so why wouldn't she? Keep that sort of early-bird behavior where it belongs (outside, with the winged creatures) by ditching your pretty but impractical sheers, or at the very least installing a shade. We're thinking about everyone's quality of life here.
Think Simple and Sturdy
As you're designing and organizing a preschooler's bedroom, simple and sturdy are the key words to keep in mind. All surfaces need to be easy to clean. That includes the floors.
Carpets aren't the best for this messy age. If you do have carpet, cover the center or high-traffic area with a washable area rug, a splat mat, or a plastic office-chair mat.
Hardwood is easier than carpet to wipe spills off of and is a great play surfaces for all those dinosaurs and trucks. Just add an area rug for some softness and style.
Because you'll be changing the decor before you know it, and because your little one will make sure that after a year the pieces are barely recognizable anyway, accept hand-me-downs.
Just make sure none of the painted surfaces contain lead, and that the corners aren't sharp and hard. While we're talking about paint, keep in mind that the walls should be washable.
Best bets for kid-friendly finishes include an eggshell or satin paint on the walls and semi-gloss for doors and moldings. These finishes are formulated to better withstand repeated cleanings.
Get Creative Inexpensively with Paint
You can get creative with painting techniques. Check out
removable borders,
magnetic wall paint,
chalkboard paint
(paints that create a chalkboard you can actually draw on), and
glitter paint
(paints with glitter mixed in make walls sparkle, no extra steps required).
Or try cork board walls (it doubles as a soundproofer and a stuff-hanger). Then build a theme. Avoid matching things.
A room with the same print on the border, the sheets, and the curtains looks anything but relaxed and comfortable.
Instead, choose a theme close to your kid's heart (or your geographic location) that you can build on. Think seashell sheers on the window, sailboat sheets, and a sand-colored area rug. Use your imagination. 
A Few Final Tips for Preschoolers' Bedrooms
Resist the urge to paper your babe's nursery in teddy bears or yellow duckies. You'll be back at the design drawing board before the kid's out of diapers.
Instead, choose a more evergreen (everything's relative in childhood seasons) theme such as flowers or flag colors that can grow with your child with the help of a few well-chosen accessories.
---
---