Easy Weekend Redecorating Tips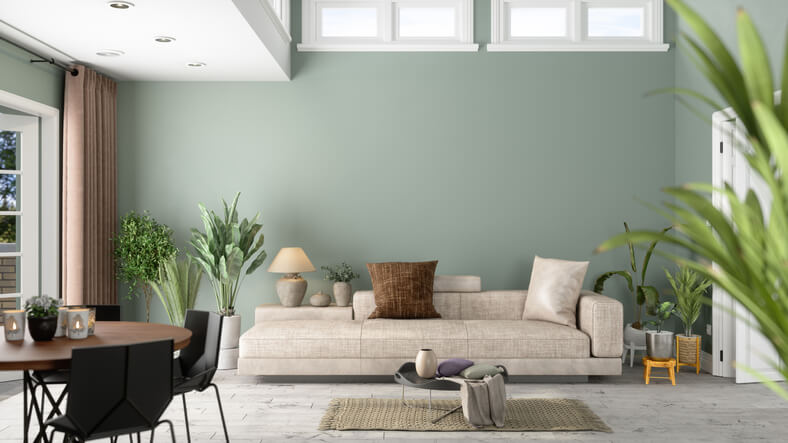 Easy weekend redecorating tips.
Easy weekend redecorating tips. What a difference a day (or two) makes! Like a perfect candidate for a makeover, a tired-looking room may benefit from a nip and tuck here, a little added color and pizzazz there. 
A weekend spent updating your home - no major surgery required - makes it a fresher, brighter place to come home to on Monday. These designer-inspired easy weekend redecorating tips can help you get started.
Consider Everything in Your Home Raw Material
Consider everything in your home raw material for your weekend redecorating mission. Bring that lovely Chinese water pitcher out of hiding in the china cabinet and place it center stage atop the fireplace mantel.
Replace it with an equally unexpected treasure each year to keep the room looking fresh.
Easy Weekend Redecorating Tips For Mixing Things Up
Mix things up for warm touches in your living room that unite the past and present, such as an antique side table paired with a comfy new sofa.
The idea is not to adhere slavishly to a particular style or era - such as Victorian or Mission - but to project your taste and personality. After all, who wants a room that looks as if everything arrived on the same truck?
Add Color, Natural Style, or Storage Space
Eye-catching slipcovers can give the chairs in your dining room a fresh new look. Just slip the covers over the chairs for updated elegance in minutes. 
Put natural style into your living room by filling a beautiful glass (or decorative) bowl with seashells, and placing it front and center on the coffee table or another surface. 
Consider adding a large potted plant. A plant instantly makes any space more inviting. Choose a plant that will adapt to the level of sunlight in its new environment. 
Add to your storage space with panache by placing attractive baskets beneath a glass coffee table. Fill them with magazines or folded throw blankets. 
 Declutter the Room
A multitude of tiny treasures spread about a room may seem homey, but the overall effect is usually unfocused rather than appealing.
Instead, group items that have a similar texture, shape, or theme together on shelves, a coffee table or end table, atop the armoire - and leave a hand's breadth of space between each grouping for maximum effect.

Incorporate attractive baskets into your decor to store books, newspapers, or magazines on shelves under coffee tables or on end tables and bookshelves;
Add furniture with hidden storage, such as ottomans, benches, etc. Benches with storage underneath are another option, and they can neatly camouflage an entire battalion of G.I. Joes.
Finally, take a tip from home-design magazines and designers themselves: Any room quickly becomes both brighter and more inviting when you add a cozy throw blanket, a sparkling crystal vase or sculpture, or polished brass or gilded frame.
By adding a few of these, and by making the most of what you already have inside your living room, you can give your home professional design polish in just a weekend. 

Easy Weekend Redecorating Tips