A Party Friendly Home
A party friendly home. What ingredients are essential for a party friendly home? Being a good hostess is not just about having people over (though it is about that, too).
Being a good hostess is really about making everyone - from drop-in guests to your kids' sleepover friends to your big New Year's Eve bash - feel both special and at home. This doesn't require fancy interior design (in fact, it precludes that look-but-don't-touch decor).
What a party friendly home does require, however, is keeping the home tidy most of the time, so you can let people in without visibly cringing. 
A Party Friendly Home is Visitor Ready
If you can't keep your entire home party friendly, at least resolve to keep one or two rooms clutter-free, just in case.
In my house, I keep the kitchen and the living room company-ready. The living room is presentable in case business associates or more formal acquaintances drop by.
The kitchen is where I herd my friends. We can chat while I brew tea or make coffee. And if my guests drop in while I'm busy... well, I'm usually working in the kitchen, so that works, too.
They can sip tea while I clear the breakfast dishes or prepare dinner. I have to admit that in real life, it seems that whenever you have ten loads of laundry spread across the kitchen floor and the cat has just barfed in the entry hall, the doorbell rings.
And the one time you pray that it's a solicitor, it's your fastidious empty-nest neighbor dropping by. This must go in the "Life Is Not Fair" category. 
In the past, people solved this by having a parlor. Guests would go directly from the front door to the parlor, without the chance to steal a peek at the messy kitchen and work areas.
Today we're more casual. (And we've repurposed the parlor/formal living room into a more frequently used space!) But we still need to keep up appearances.
Here are a few tips to get that accomplished and still have a life - along with a party friendly home.
Create a Kitchen Klatch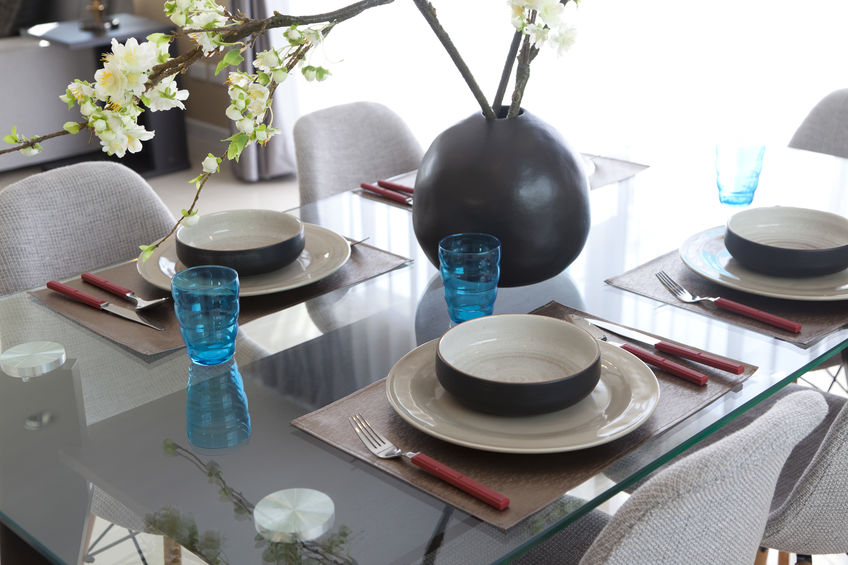 With all the granite counters, stainless steel appliances, and fluorescent lighting nowadays, kitchens can feel cold. The trick here is to make the kitchen seem inviting.
To warm kitchens up, always have the kitchen table or counter set with placemats and flowers. Put a basket filled with different types of tea bags there along with a tin of cookies. Think of the little cafes where you just want to sit and linger. Go for that look.
This means, of course, that kitchens can't be dumping grounds. Make the kids put away their backpacks.
Keep the heart of your home uncluttered at all times. It will not only help make for a party friendly home; it will making cooking more enjoyable, too.
A Party Friendly Home Invites Living Room Lingering
If you decide to use the living room for drop-ins, make sure that it's cozy. On a cold day, that's easy enough to do by lighting a fire and gathering two comfortable chairs around it.
If a fire is not in the cards, group two cozy chairs with a small table in between. Then you can enjoy an intimate conversation with tea or coffee even in the most formal living area.
Patio Pizzaz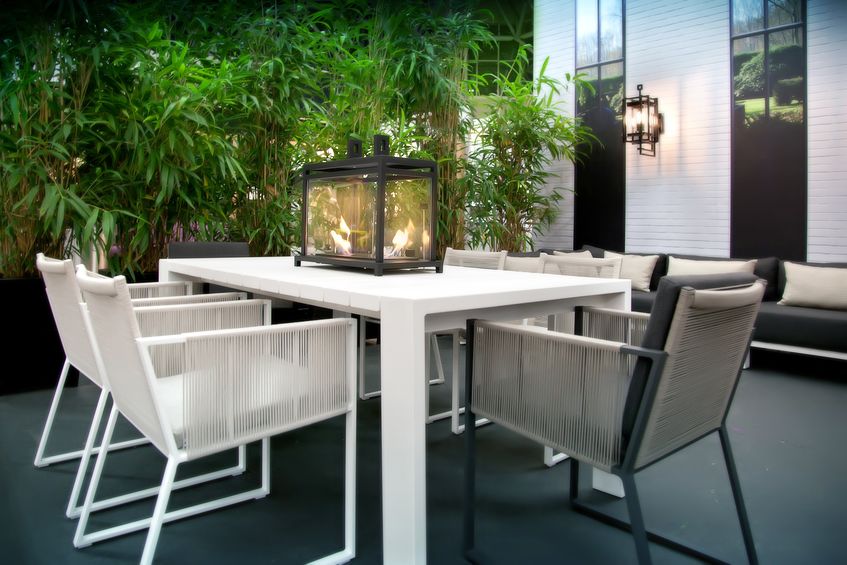 If the weather cooperates, outdoors is always best for spontaneous entertaining. You don't have to worry about cobwebs. Hey, it's all part of nature, right?
Just have a beautiful tray handy, throw on some iced tea or lemonade and cookies, and zip outside. All you need are two comfy chairs, a table, and some shade. A view would be beautiful, but it's  hardly required.
Kids' Rooms
Remember that kids have drop-in guests, too. Usually, they will be off to the resident child's bedroom, but it's a good idea to have designated places where kids can offer their guests a snack.
Let your kids know in advance which snacks are allowed and where they are to be consumed. (And be sure to remind the kids that they have to clean up behind themselves and their guests.
A friend of mine has a rarely used front porch secluded from the street view by big leafy plants. There are two wicker rockers and a table, so this is where her 10-year-old takes visitors to chat out of earshot of the grownups.
The kids can enjoy messy, drippy Popsicles while discussing the trials and tribulations of the fifth grade.