Your Clean Home

holiday hostess prep 101.


Got guests coming for Thanksgiving dinner? Or for the first night of Hanukkah? Maybe you're having a Christmas cocktail party.

Don't wait until the guests RSVP to begin your preparations.
Here are things you can do ahead now, so that you can be cool, calm, and collected when you open the door.
Silver: Get out the silver utensils, serving dishes, and candlesticks and give them a good polishing.
China and crystal: Save time by popping the holiday china and crystal in the dishwasher several days or weeks before the big event. Then you don't have to worry about spots and dust when you're setting the table.
Did I say "dishwasher"? I did. Most china and crystal today is dishwasher safe - as long as you load it carefully so that pieces don't clank against each other.
If you have any reservations about its safety, test wash one piece before filling the racks. Hand wash heirlooms and pieces trimmed in gold or silver.
---
Here's my top 10 list of things to do in and around your home in November to get you started.
And below, you'll find easy housecleaning tips from furniture cleaning tips and mold cleaning to rug cleaning and carpet cleaning.
Cleaning is quicker and easier than ever before. I promise!
Suggested Reading

Clean Home
› Coming Clean
About the Author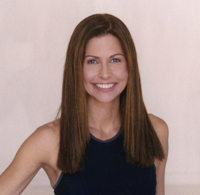 Tara Aronson is a native Californian. Having grown up in San Diego, she studied journalism and Spanish to pursue a career in newspaper writing. Tara, whose three children - Chris, Lyndsay, and Payne - are the light of her life, now lives and writes in Los Angeles. She also regularly appears on television news programs throughout the U.S.