coming clean at home

8 Easy summer cleaning tips.

Keep summer clutter to a minimum. Having lots of stuff around leaves plenty of places for dust and allergens to collect.
If you haven't already, do a bit of decluttering now to get the ball rolling.
Encourage kids as young as preschoolers (ages 3-4) to put dirty clothes in the hamper and put away playthings after use.
They can also help keep their bedrooms neat and, with supervision, remove unbreakable and blunt-edge items from the dishwasher.  Read the full summer cleaning tips here.
---
10 housekeeping and home maintenance chores for july.
Some housecleaning tasks only need to be done once or twice a year.  The problem is, we forget to do them once or twice a year.
An easier way is to create a monthly preventative maintenance house cleaning schedule.
Instead of having to set aside large blocks of time for seasonal or annual housecleaning and maintenance, you can set aside a small block of time monthly to complete these chores.
Here are the 10 things to do around your home in July.
---
more housekeeping stories:

---
Clean Home
› Coming Clean
---
comments powered by
About the Author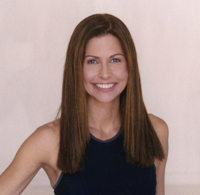 Tara Aronson is a native Californian. Having grown up in San Diego, she studied journalism and Spanish to pursue a career in newspaper writing. Tara, whose three children - Chris, Lyndsay, and Payne - are the light of her life, now lives and writes in Los Angeles. She also regularly appears on television news programs throughout the U.S.