coming clean at home

spring cleaning with kids.
Spring cleaning - that annual rite of deep housecleaning embraced by neatniks and good housekeepers everywhere - still has a place in today's time crunched, busy household.
No matter how busy you are, or perhaps because your home seems to have a revolving door - the annual purging of a year's worth of mildew, grime, dust, and dirt still needs to be done so you can get by with simple surface buffing the rest of the year.
But you and the kids don't have to spend an entire weekend with brooms and mops in hand to get your home primed. These cleaning tips and tricks can help you get started spring cleaning with kids.
---
11 tips for getting your patio furniture ready for the outdoor season.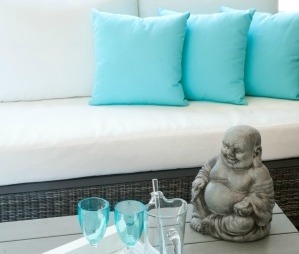 Have you ever tried to get the dusty film off an outdoor patio table?
It's an exercise in futility. You wipe it, it dries, and streaks multiply.
The same type of challenges arise with other outdoor patio furniture - you're battling Mother Nature here, after all.
Here are 11 dirty little secrets to mastering the art of maintaining your outdoor furniture.
---
the drill for grills.

Come spring, most of us light up - our grill, that is.
Before you light that match or turn on the gas, stop and think.
That cooker has been sitting out in the yard for six or seven months accumulating dirt, insects, and rust.
Just as you wouldn't fry an egg in a dirty frying pan, you wouldn't throw a juicy steak on a dirty grate.
Would you?
Here's how to get your charcoal and gas barbecues ready to glow.
---
10 housekeeping chores for april.
Here's my top 10 list of things to do in and around your home in April to get you started.
And below, you'll find easy housekeeping tips from furniture care and mold removal to rug care and carpet stain removal.
You'll find housekeeping is quicker and easier than ever before. Get the April Home Checklist.
---
more housekeeping stories:

Clean Home
› Coming Clean
About the Author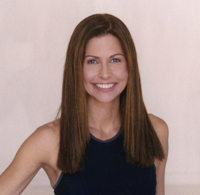 Tara Aronson is a native Californian. Having grown up in San Diego, she studied journalism and Spanish to pursue a career in newspaper writing. Tara, whose three children - Chris, Lyndsay, and Payne - are the light of her life, now lives and writes in Los Angeles. She also regularly appears on television news programs throughout the U.S.