coming clean
9 holiday speed cleaning tips to help you get ready for visitors - stat.
Get the little elves involved in the last-minute holiday cleaning routine.
'Tis the season where housekeeping is even more of a challenge. The solution? Holiday speed cleaning.
These 9 speed cleaning tips will leave you with a clean house that is company ready - stat. 
Being prepared for last-minute housekeeping sprints makes holiday spot clean ups a snap when guests are at the door and your 4-year-old has just found the finger-paints.
Since you probably didn't mess up the house yourself, why not get the little culprits to help? When it is time to freshen in a flash, give your kids a chore that seems more like child's play.
Have them don a pair of old, clean socks on their hands and send them about dusting shelves; or give them a spray bottle of floor cleaner and a pair of micro fiber slippers to polish the floor the floor to a sparkling shine.
Read 9 Holiday Speed Cleaning Tips here.
---
10 housekeeping and home maintenance chores for december.
December is the time to get your holiday home into full swing.
Some housecleaning tasks only need to be done once or twice a year. The problem is, we forget to do them once or twice a year.
An easier way is to create a monthly preventative maintenance house cleaning schedule.
Instead of having to set aside large blocks of time for seasonal or annual housecleaning and maintenance, you can set aside a small block of time monthly to complete these chores.
Here are the 10 things to do around your home in December.
---
8 tips for cleaning crystal glasses.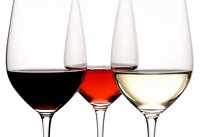 Because crystal is porous, use fragrance-free dishwashing liquid to clean it.
Few things are lovelier than crystal wine glasses by candlelight, or the simple elegance of a flower-filled crystal vase. 
Until party guests leave and the flowers begin to droop, that is. And you're left to clean away lipstick stains from wineglass rims, and a water ring around the vase.
If you've ever tried to clean crystal you know that its delicate nature requires a bit more care - and a different cleaning routine - than the rest of your partyware.
Here's how to clean your crystal glasses so they look as beautiful as they did the day you brought them home.
---
more housekeeping stories:
---
---
About the Author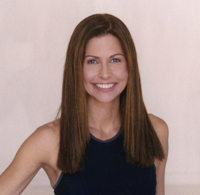 Tara Aronson
Tara Aronson is a native Californian. Having grown up in San Diego, she studied journalism and Spanish to pursue a career in newspaper writing. Tara, whose three children - Chris, Lyndsay, and Payne - are the light of her life, now lives and writes in Los Angeles. She also regularly appears on television news programs throughout the U.S.