easy Home Maintenance & Repair

The first step in creating a low maintenance home - one you don't need to worry about when snow falls and winds blow - is to solve small problems before they need big, expensive fixes.
Some problems you can handle yourself; others definitely call for a repair service.
In either case, being aware of what requires regular home maintenance is the key to keeping your home, apartment, or condo running smoothly.
These 8 simple steps can help you maintain your home so that expensive fixes aren't necessary when the power goes out or a squeaky window is driving you crazy.
Best of all? You'll be pleasantly surprised at how easy it is to handle small repairs yourself.
---
easy repairs you can do yourself. really!

When little thing go wrong - as they inevitably will - knowing how to complete repairs yourself means you'll spend less time waiting for a handy man to make an expensive appearance.
What common repairs can you tackle yourself?
Easy tasks include learning how to fix a clogged toilet, drywall repair, fixing a stopped-up sink, and recaulking a bathtub.
---
practice preventative plumbing.

And easiest of all: practicing preventative plumbing, including the regular care and cleaning of your kitchen garbage disposal.
Yes, you do actually have to maintain your garbage disposal. If you want it to keep grinding away daily, that is.
Garbage disposal repair isn't cheap. At the very least, just know what not to put in the waste disposal.
Here are some easy tips to keep your garbage disposal grinding along smoothly.
---
how to keep intruders out of your house.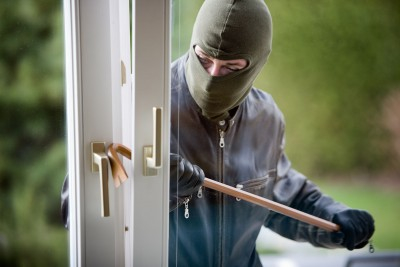 There are also easy fixes you can do to keep your home safe - or safer - such as changing the locks on doors and windows.
Whether your home is humble or palatial, there's probably something inside it of interest to intruders.
Most burglars aren't looking to fill their bags with your best crystal or your late grandmother's antique china.
Instead, they're after common items - the flat-screen TV, your son's X-Box games, a pricey pair of athletic shoes - that can quickly be sold down the street. Here's how to prevent intruders.
---
more stories:

Clean Home
› Home Maintenance
About the Author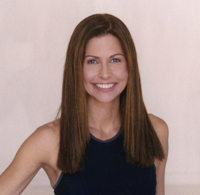 Tara Aronson is a native Californian. Having grown up in San Diego, she studied journalism and Spanish to pursue a career in newspaper writing. Tara, whose three children - Chris, Lyndsay, and Payne - are the light of her life, now lives and writes in Los Angeles. She also regularly appears on television news programs throughout the U.S.