easy Home Maintenance & Repair

the july home maintenance checklist.
Some housecleaning tasks only need to be done once or twice a year.  The problem is, we forget to do them once or twice a year.
An easier way is to create a monthly preventative maintenance house cleaning schedule.
Instead of having to set aside large blocks of time for seasonal or annual housecleaning and maintenance, you can set aside a small block of time monthly to complete these chores.
Here are the 10 things to do around your home in July.
---
preventative plumbing.

Plumbing repairs can be an expensive fix - unless you can head off the need for such an emergency visit in the first place with preventative maintenance. 
Here are 5 plumbing maintenance tips you can do at home to prevent clogs and backups:

1. don't pour cooking grease into drains; it cools and hardens inside.

Leading, of course, to a very clogged drain. Instead, chill cooking grease in an empty milk or juice carton. Dispose of it in the regular garbage. Remember also to regularly maintain your garbage disposal.
Read all 5 preventative plumbing tips here.
---
6 ways to save energy and money at home.

Energy efficiency is one of the key ways to save money at home.
After all, if you're saving energy at home, that energy efficiency will automatically translate into lower monthly utility bills.
These 6 ways to save energy can help get you started.
1. lighten up on lighting.
Replace lights and lamps with energy-efficient ENERGY STAR® qualified compact fluorescent (CFL) bulbs.
They last up to 10 longer than other bulbs, and use 75 percent less electricity. Energy efficiency is the key to help you save money each month on utility bills.
Read all 6 energy and money saving maintenance tips here.
---
more stories:

---
Clean Home
› Home Maintenance
---
comments powered by
About the Author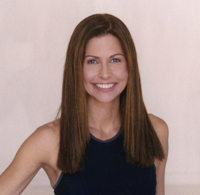 Tara Aronson is a native Californian. Having grown up in San Diego, she studied journalism and Spanish to pursue a career in newspaper writing. Tara, whose three children - Chris, Lyndsay, and Payne - are the light of her life, now lives and writes in Los Angeles. She also regularly appears on television news programs throughout the U.S.