easy Home Maintenance & Repair
the september home maintenance checklist
Now's the time to get your patio furniture ready for a long winter's nap.
Some housecleaning tasks only need to be done once or twice a year.  The problem is, we forget to do them once or twice a year.
An easier way is to create a monthly preventative maintenance house cleaning schedule.
Instead of having to set aside large blocks of time for seasonal or annual housecleaning and maintenance, you can set aside a small block of time monthly to complete these chores.
Here are the 10 things to do around your home in September.
---
backed up toilet? here's how to fix it yourself in 3 easy steps
You can often stop the rising toilet water tide yourself.
You know the signs of a backed up toilet: the bowl water is rising and the rest of the family runs for cover.
It's a plumbing disaster waiting to happen.
Your natural inclination, understandably, when it comes to plumbing repair is probably to get as far away as possible from the germs and gunk, and then reach for your cell phone to call a plumbing company to schedule an (expensive) emergency visit.
Be brave: You can usually handle a simple plumbing repair like fixing a clogged toilet yourself.
---
5 tips for maintaining your garbage disposal
Yes, you do actually have to maintain your garbage disposal.
If you want it to keep grinding away daily, that is. Garbage disposal repair isn't cheap.
So keeping it running smoothly is worth a little effort occasionally.
At the very least, just know what not to put in the sink disposal.
These 5 tips can help you keep your garbage disposal grinding along smoothly.
---
more stories:
---
---
About the Author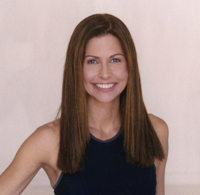 Tara Aronson is a native Californian. Having grown up in San Diego, she studied journalism and Spanish to pursue a career in newspaper writing. Tara, whose three children - Chris, Lyndsay, and Payne - are the light of her life, now lives and writes in Los Angeles. She also regularly appears on television news programs throughout the U.S.