easy Home Maintenance & Repair
10 home maintenance and cleaning tasks to do in and around your home in december.
December is the month to clean and maintain surfaces for holiday entertaining.
Some housecleaning tasks only need to be done once or twice a year. The problem is, we forget to do them once or twice a year.
An easier way is to create a monthly preventative maintenance house cleaning schedule.
Instead of having to set aside large blocks of time for seasonal or annual housecleaning and maintenance, you can set aside a small block of time monthly to complete these chores.
Here are the 10 things to do around your home in December.
---
5 steps to a winter-ready home.
A winter-ready home will help you prevent small problems from becoming big, expensive fixes.
Get your home ready for winter now - while you can still walk on the roof without slipping on ice - with these preventative maintenance tips.
The time you spend checking your home's systems and surfaces from top to bottom could save you thousands of dollars in expensive home repair bills in the near future.
These 5 steps to winterizing your home will help you protect your home and the investment it represents, and get the season started off on a solid foundation.
---
9 essential fireplace maintenance tips to keep the 
home fires
 burning safely.
A clean, well-maintained fireplace will help you relax and enjoy the cozy nights ahead.
The air is crisp; the nights are cool.
What better way to complete the cozy picture than to build a roaring fire?
If you haven't given fireplace maintenance a thought since last winter, now is the perfect time to come clean.
Here's how to get your fireplace maintained and ready for the crackling nights ahead.
---
more stories:
---
---
About the Author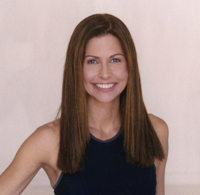 Tara Aronson
Tara Aronson is a native Californian. Having grown up in San Diego, she studied journalism and Spanish to pursue a career in newspaper writing. Tara, whose three children - Chris, Lyndsay, and Payne - are the light of her life, now lives and writes in Los Angeles. She also regularly appears on television news programs throughout the U.S.