Kitchen cleaning and organizing tips
kitchen cleaning tips for the holidays.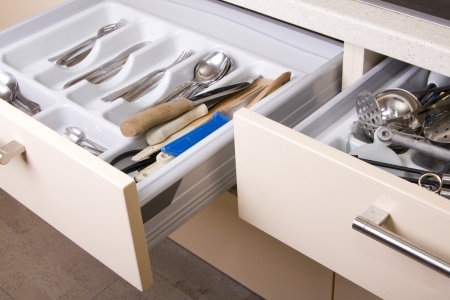 Clean out kitchen drawers and put back only what you'll be using during the holidays.
None of us are ever prepared for the holidays. Things just get too crazy, too fast.

We want to strike a happy balance: We want things to flow smoothly, and we want to have a lot of fun. But we don't want to go to the extreme of wrapping Christmas gifts in July.
Here are 7 tips for getting a handle on the holidays while carving out time for your family, too. 
Give yourself an early present now: begin your holiday preparations with these Kitchen Cleaning Tips for the Holidays.
---
how to clean cloudy crystal.
The milky film on crystal can usually be removed.
Finding clouding or a milky film on crystal glassware is frustrating, to say the least. How did it get this way? How do you clean it?
There are three possible causes for cloudy crystal. And, yes, the milky film can usually be removed.
The only exception is if the glassware is etched, usually the result of surface scarring caused by acidic, caustic, or abrasive substances in the dishwasher detergent.
Etched glass appears iridescent when held up to the light, or has a frosted appearance. This type of damage is permanent.
Here's how to clean cloudy crystal.
---
6 easy kitchen organizing tips.
Anything organized kitchen makes everything you do inside quicker and easier.
Your kitchen should be organized to make cooking, baking, storing food, family scheduling, feeding pets  - virtually everything you do here daily - as simple and quick as possible.
Seems obvious, doesn't it? 
If yours isn't as efficient as you'd like, consider reorganizing it into some or all of these 6 activity centers to save time and be more organized daily.
Here are 6 easy kitchen organizing tips to help make your kitchen more efficient daily.
---
more stories:
---
---
About the Author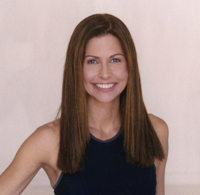 Tara Aronson
Tara Aronson is a native Californian. Having grown up in San Diego, she studied journalism and Spanish to pursue a career in newspaper writing. Tara, whose three children - Chris, Lyndsay, and Payne - are the light of her life, now lives and writes in Los Angeles. She also regularly appears on television news programs throughout the U.S.