Kitchen Sync

---
how to organize the heart of your home.

The kitchen is the heart of your home.
And all too often its arteries get clogged with kid stuff and parent stuff, not to mention big bodies, little bodies, and animal bodies everywhere.

It's the room where:
Parents cook
The family eats
The pets eat
Kids do homework
And where the whole family dumps whatever they're carrying onto the kitchen table - or the first counter they encounter.

The kitchen is the room where everyone congregates, and, consequently, it's usually one of the messiest rooms in the house.
Yet it's also the place where we gather at the end of each day (as often as we can, anyway) to break bread, wind down, and refuel. It's these activities especially that require an elevated level of cleanliness. Don't fight it; organize it and clean it!

---
how to clean cloudy crystal.
Finding clouding or a milky film on crystal glassware is frustrating, to say the least. How did it get this way? How do you clean it?
There are three possible causes for cloudy crystal. And, yes, the milky film can usually be removed.
The only exception is if the glassware is etched, usually the result of surface scarring caused by acidic, caustic, or abrasive substances in the dishwasher detergent.
Etched glass appears iridescent when held up to the light, or has a frosted appearance. This type of damage is permanent. Here's how to clean cloudy crystal.

---
how to clean laminate floors.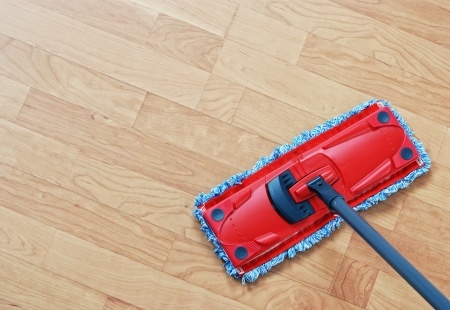 Use welcome mats. Grit is a laminate floor's worst enemy.
Use furniture casters. These floors do scratch.
Vacuum often. Use the soft brush attachment on the vacuum.
Skip the extras. Don't polish, wax, or use steel wool or abrasive cleansers on these floors.
Read the full story on cleaning laminate floors safely.
---
more stories:
Clean Home
› Kitchen Sync
About the Author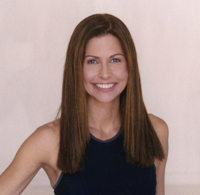 Tara Aronson is a native Californian. Having grown up in San Diego, she studied journalism and Spanish to pursue a career in newspaper writing. Tara, whose three children - Chris, Lyndsay, and Payne - are the light of her life, now lives and writes in Los Angeles. She also regularly appears on television news programs throughout the U.S.