Kitchen Sync

How to Keep The Busiest Room in Your Home Clean and Organized.


It's mid-November. That can only mean one thing: We're behind already.
None of us are ever prepared for the holidays. Things just get too crazy, too fast.
We want to strike a happy balance: We want things to flow smoothly, and we want to have a lot of fun.
But we don't want to go to the extreme of wrapping holiday gifts in July. After all, a little last-minute rush gets the adrenaline pumping.
Since it's too late to wrap holiday presents in July, anyway, our adrenaline rush is safe.
But we don't want to be frantic, either.
Here are tips on getting a handle on the holidays - and still have time for our families.
Give yourself an early present and reorganize the kitchen now so that it's functional for the holidays.
When you've got four pots on the stove, a turkey in the oven, a ham in the microwave, and 18 hungry people in the living room - you'll be glad you did.


Suggested Reading

---
Clean Home
› Kitchen Sync
About the Author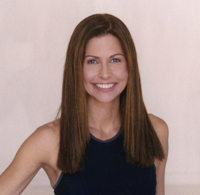 Tara Aronson is a native Californian. Having grown up in San Diego, she studied journalism and Spanish to pursue a career in newspaper writing. Tara, whose three children - Chris, Lyndsay, and Payne - are the light of her life, now lives and writes in Los Angeles. She also regularly appears on television news programs throughout the U.S.