Kitchen Cleaning With Kids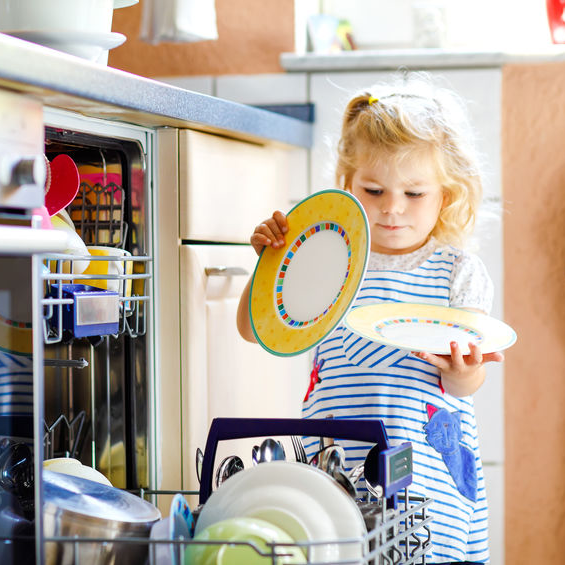 Kids age 3 to 5 years can help unload the dishwasher.
At what age can a child set and clear the table? When can a kid take out the garbage? 
Kitchen patrol isn't anyone's favorite chore, but it beats cleaning the bathroom hands-down. You could always give your kids the option of scrubbing the toilet if they're not in the mood to rinse dishes and put them in the dishwasher.
This quick guide to kitchen cleaning with kids will help you divvy up the KP chores. 

Once a child reaches a certain skill or age level, he can generally do the chores for his age group and those for the age groups below. Of course, some of these chores need to be done each day, others once a week, and still others once a month or even less frequently.
Kitchen Cleaning With Kids: Chores for Ages 2 and Under



Chores for Kids Ages 3 to 5:
Chores for Kids Ages 6 to 9:
Wipe kitchen table, chairs, high chair, counters, and cooktop or range
Kitchen Cleaning with Kids Ages 10 to 13:
Chores for Teens Ages 14 to 17:
Kitchen Cleaning With Kids