Laundry: Beating the Wash Day Blues

simple tips to help lighten the wash day load.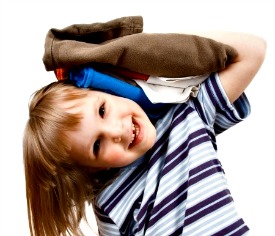 Got kids? Then you've got laundry. Piles and piles of it.
It's hard enough to keep up with the loads, let alone the challenge of cleaning the stains that come with it.
You can save money by cleaning common laundry stains yourself with these homemade stain solutions.

Wondering which is better, liquid or powder detergent? Here's how to decide.
The right wash water temperature is also important in getting clothes clean.
Whether you're washing a sweater or your favorite jeans, there are general rules you'll want to follow, to ensure your clothes get clean clean.
To lighten the load come wash day  - be sure to get the kids involved, too!
Suggested Reading

---
Clean Home
› Laundry Tips
About the Author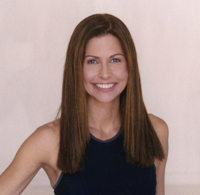 Tara Aronson is a native Californian. Having grown up in San Diego, she studied journalism and Spanish to pursue a career in newspaper writing. Tara, whose three children - Chris, Lyndsay, and Payne - are the light of her life, now lives and writes in Los Angeles. She also regularly appears on television news programs throughout the U.S.