how to organize your home
Organizing basically boils down to regularly doing three things: grouping similar things together, storing things in logical, convenient, and accessible places, and labeling everything. The pages below can help you get started organizing your home.
---
---
About the Author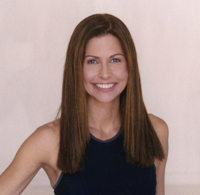 Tara Aronson is a native Californian. Having grown up in San Diego, she studied journalism and Spanish to pursue a career in newspaper writing. Tara, whose three children - Chris, Lyndsay, and Payne - are the light of her life, now lives and writes in Los Angeles. She also regularly appears on television news programs throughout the U.S.