Organize Your Home

Even If We Could Snap Our Fingers and Make More Storage Space Appear - It Wouldn't Solve the Basic Problem. We Have to Have a System.


Our homes are a center for both work and family life - so it's essential to organize everything inside to make our lives easier.

It seems as if most homes aren't built with enough places to hold our growing piles of belongings.
If you've ever sat down to pay bills at a cluttered desk or frantically searched for a suit in a bulging closet, you know how frustrating it can be to have too little space for the things we use.
Because even if we could snap our fingers and make another closet appear, more space wouldn't be the answer.
Without a system to organize our things, even the largest home would fill up over time.
The logical solution is to get rid of what you don't need and create storage space for what's left.
By finding ways to keep clutter in check, you'll free up more time and space to enjoy the things you have.
---
Suggested Reading

Clean Home
› Organize
About the Author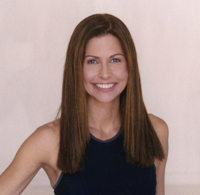 Tara Aronson is a native Californian. Having grown up in San Diego, she studied journalism and Spanish to pursue a career in newspaper writing. Tara, whose three children - Chris, Lyndsay, and Payne - are the light of her life, now lives and writes in Los Angeles. She also regularly appears on television news programs throughout the U.S.