how to Organize Your Home

6 bathroom organizing tips.
Keeping your bathroom organized goes a long way toward keeping it clean.
The biggest bathroom organization challenge: Keeping our everyday essentials from taking over the room. 
These daily essentials have a tendency to overrun a tub or shower, especially when women are involved. Add a kid or three and things can get downright messy.
Conquer the clutter and master bathroom organization by dividing this tiny room into basic activity areas with these 6 bathroom organizing tips.
---
10 tips for organizing kids bedrooms.
Organize a kids room? Now there's a challenge.
Primarily because putting things away does not come natural to children. Adults either, for that matter.
To buck nature's clutter collecting tendencies in kids, you'll need to create fun, playful storage solutions that are simple enough for a child to maintain.
These 10 kids bedroom decluttering tips can help streamline the organizing process.
---
9 home office organizing ideas.
Want to organize your home office to run like clockwork - so you can, too?These organizing ideas will help you get started toward more productive days ahead.
I have one notebook that I use for to-do lists, and a second for everything else. These two notebooks keep me straight.
This way, no slips of paper are lost. No phone numbers are misplaced. You don't have to tear up the house looking for the napkin with the contractor's name on it.
Get 9 home office organizing ideas here.
---
more stories:
---
Clean Home
› Organize
---
comments powered by
About the Author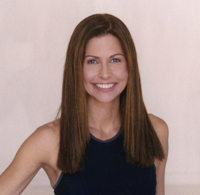 Tara Aronson is a native Californian. Having grown up in San Diego, she studied journalism and Spanish to pursue a career in newspaper writing. Tara, whose three children - Chris, Lyndsay, and Payne - are the light of her life, now lives and writes in Los Angeles. She also regularly appears on television news programs throughout the U.S.