How to Use Storage Units For
Decluttering Your Home 
Using storage units for decluttering your home is one of easiest ways to get the excess under control - stat!
In today's fast-paced world, it is common to accumulate many things over time. From clothes to books, electronics to furniture, keeping track of all the items in your home can be overwhelming.
Clutter not only takes up physical space but can also clutter your mind and create a feeling of chaos and disorganization. Fortunately, storage units can be a great solution to help you declutter both your home and your mind.
Storage Units for Decluttering Your Home
The first step to decluttering your mind and home is to get rid of the things you no longer need or use. Many of us hold onto items for sentimental reasons or because we may need them someday. This only adds to the clutter in our homes and makes it challenging to find the things we need.
Using storage units for decluttering is a an easy way to store items you don't need daily but don't want to get rid of completely. This could include seasonal items like holiday decorations, winter clothing and larger items like furniture or sports equipment.
Removing these items from your home frees up space and creates a more organized environment. This can help reduce stress and improve your overall sense of well-being.
Reducing Mental Clutter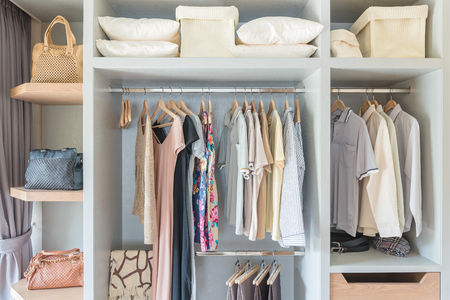 In addition to physical clutter, mental clutter can also be a significant source of stress.
Focusing on the tasks and enjoying our free time can be challenging when our minds are filled with too many thoughts and worries.
One way to reduce mental clutter is to create a more organized living space. You can focus on the most important things by getting rid of the items you no longer need and storing the rest in a storage unit.
Having a designated space for your belongings helps you feel more in control of your life. When everything has a place, you'll be able to find what you need more quickly and spend less time searching for lost items.
Creating a Calm Home
Finally, using storage units for decluttering your home quickly creates a more peaceful and calm living environment. When you have too much clutter in your home, it can be challenging to relax and unwind after a long day.
Removing the items you don't need and organizing the rest create a more inviting and calming space. This can help reduce stress and improve your overall sense of well-being.
Protect Your Valuables
Some items in your home may be valuable or sentimental but unsuitable for daily use. By storing these items in a storage unit, you can protect them from damage or theft, giving you peace of mind.
One of the great things about storage units is that they come in various sizes and can be rented for short or long-term periods. This makes finding a storage solution that works for your specific needs easy.
For example, if you're decluttering your home to sell it, you may need a larger storage unit for a shorter period. If you're downsizing and need to store items more extended, a smaller unit may be a better fit.
A Final Word on Storage Units
In conclusion, storage units can be an excellent tool for decluttering your home and mind. When using a storage unit, it's essential to ensure your belongings are protected.
While most storage facilities have security measures, ensuring your renters insurance covers your storage unit is a good idea. This can provide an extra layer of protection in case of theft or damage. Protect your belongings with renters insurance for peace of mind while using storage units.
Storage Units for Decluttering