The Family Pet

Before you bring a pet home to join your family, make sure you've considered the pros and cons of how this new family member will affect your lifestyle.
It's a major decision, choosing to adopt an animal. Consider these five things before you bring an animal home:
1. how much time are you willing to spend with it?

If your family is crazy busy from sunrise to sunset daily, an animal that needs more daily TLC, such as a dog, might not be the best fit for your family - or the animal.
Consider instead a low-maintenance animal in this case. Don't go into the situation with false expectations. That's not fair to the kid or the animal. Read more of the animal pros and cons here.
---
animals make messes.

You'll also want to know the essentials such as cleaning up animal messes.
Accidents happen - and even the best of animals has one every now and then.
These tips will help you remove cat and dog piddle and excrement from carpet and upholstery, and how to safely clean the kitty litter box.
---
6 easy pets for kids.
Consider low-maintenance animals for younger kids.
For school age or older children, you can consider a medium-maintenance animal, such as a dog, to get started. Because bringing an animal home is a big, life-changing event - for everyone involved.
Here are 6 easy animals consider, as well as how much time and care you can expect to provide (financially and otherwise), as well as the payback you can expect your child to receive. 
Read more about the 6 easy animals for kids.
---
more stories:

Clean Home
› The Family Pet
About the Author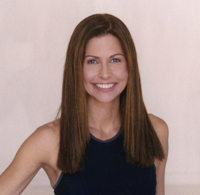 Tara Aronson is a native Californian. Having grown up in San Diego, she studied journalism and Spanish to pursue a career in newspaper writing. Tara, whose three children - Chris, Lyndsay, and Payne - are the light of her life, now lives and writes in Los Angeles. She also regularly appears on television news programs throughout the U.S.