family pet tips
It's a major decision for many families: to pet or not to pet.
Whether you get a pet depends on how much time you are willing to spend with it, especially with younger kids.
Pets impact the whole family, not just the "owner" (or if you live in enlightened areas, the "guardian").
The tips below can help you decide upon the right pet, make sure kids are helping take care of it, and help you keep your kids safe around pets.
---
---
About the Author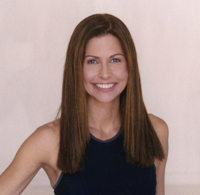 Tara Aronson is a native Californian. Having grown up in San Diego, she studied journalism and Spanish to pursue a career in newspaper writing. Tara, whose three children - Chris, Lyndsay, and Payne - are the light of her life, now lives and writes in Los Angeles. She also regularly appears on television news programs throughout the U.S.