Tips For Choosing A Vacuum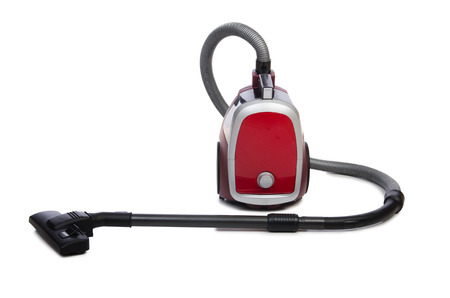 Tips for choosing a vacuum. Choosing a vacuum used to be easy. 
One simply went down to the local appliance store, spent a few minutes inspecting the dozen or so similar looking and performing models, picked an appealing color and style, then brought one home. 
How times change. Vacuums - the most effective tool in the home-cleaning arsenal - are the latest appliance to get sucked into the more-is-better, high-tech craze. Here's a look at some of the newer, top-rated models.
Choosing a Vacuum From the Many Sleek Designs Available
Features such as bagless units, allergen grabbing filters, high amperage motors and onboard tools are all the rage with today's new crop of sleek, stylish vacuums in eye-popping colors - increasing the performance, price and time needed to make a wise choice.
Now factor in the new generation of robotic vacuum - often called a robovac - with intelligent programming, spinning brushes to reach tight corners and even mopping and UV sterilization options.
And no one will blame you if you feel like your head is spinning right along with the pricey automaton cleaning your carpet and floors. (Heck, they might be worth the average $1,000 price tag for the entertainment value alone.)
Is more choice in bells and whistles necessarily better? The answer depends on you, your home, and your lifestyle.
Choosing a Vacuum for Your Home's Surfaces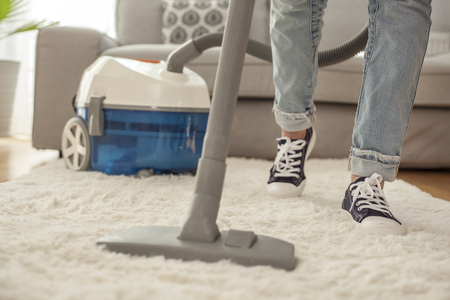 But do you need all those bells and whistles to get your floors and carpet clean? The answer depends on your home and your lifestyle. A few questions to consider when shopping for a vacuum:
Does your home have more carpeted areas or hard floor surfaces?
Are there stairs and landings to clean?

Does the vacuumer have physical limitations?
Does someone in your home suffer from allergies?
Consider your needs when deciding which features you need and which you can live without when it comes time to buy a vacuum.
There are essentially five categories to choose from: upright vacuums, canister vacuums, stick vacuums, handheld vacuums, and robotic vacuums. 
Tips For Choosing a Vacuum: Top Rated Models
Here are the top vacuum cleaner models based on overall ratings - a combination of scores given for effectiveness in cleaning and ease of use - selected by Consumer Reports in a recent vacuum cleaner test.
Here's what they had to say about each of the top-rated models to help in choosing a vacuum:
1.  Kenmore Elite Bagged Upright
The Kenmore 31150 Elite bagged upright vacuum cleaner earned top marks on bare floors and was exceptionally powerful when used with its attachments, which include a crevice tool, bristle brush, and a power roller.
On bare floors it captured almost every particle it picked up, keeping them contained in its disposable bag. It was no slouch at removing embedded dirt from carpet or tackling pet hair either, although it was a little louder and harder to handle than some other models of this type.
It's not the cheapest model you'll find, but this straightforward, solid performer was among the best vacuums tested in 2016. 
2.  Hoover Windtunnel Pet Rewind Bagless Corded Upright
The $129
Hoover Vacuum Cleaner T-Series Windtunnel Rewind Plus Bagless Lightweight Upright Vacuum
is an impressive performer when it comes to bare floors, tool-airflow, emissions, and pet-hair tests and handles easily.
While it's noisier than some uprights, its performance beat out models costing hundreds more.
3.  Miele Complete C3 Marin Canister Vacuum
Miele Complete C3 Marin Canister Vacuum Cleaner
was the top-performing canister vacuum, and earned perfect marks in almost every test. It's a champ at bare floors and embedded pet hair but also excels at capturing dust particles.
Powerful airflow makes its attachments work especially well. It's also noticeably quieter than many models and easy to handle.
But at more upwards of $1,000, it may suck a big chunk out of your bank account, too - certainly something to consider.
4.  Panasonic 'Jet Force' Canister Vacuum
Panasonic JETFORCE Mult-Surface Bagless Canister Vacuum Cleaner
, this vacuum will save you almost $800 over the top-rated Miele without much sacrifice in performance. It, too, is a champ at cleaning bare floors.
It's also an active performer on the carpet, pet hair, and capturing dust particles. Its powerful suction pairs well with ancillary attachments such as the crevice tool and bristle brush, as well as the powered brush roll.
It's a little clunky to maneuver, but at 23 pounds it's no heavier than most of the canister models we test. 

Top-Performing Robotic Vacuums
Samsung POWERbot R9000 Robot Vacuum
ranked #7 on Consumer Report's Top 10 Vacuums list.
The Powerbot powered through the dirt on carpets and bare floors, and even found its way into tight corners, thanks in part to its rectangular design.
It works quietly enough that it'll go unnoticed, although it's hard to resist watching it return home to dock and charge after each intensive, 99-minute cleaning session.
So now you've got the scoop on what's available out there to make your floor- and carpet cleaning job more manageable. Next up: compare prices, and choose your dirt-busting weapon!
Tips for Choosing a Vacuum