Hiring A House Cleaning Service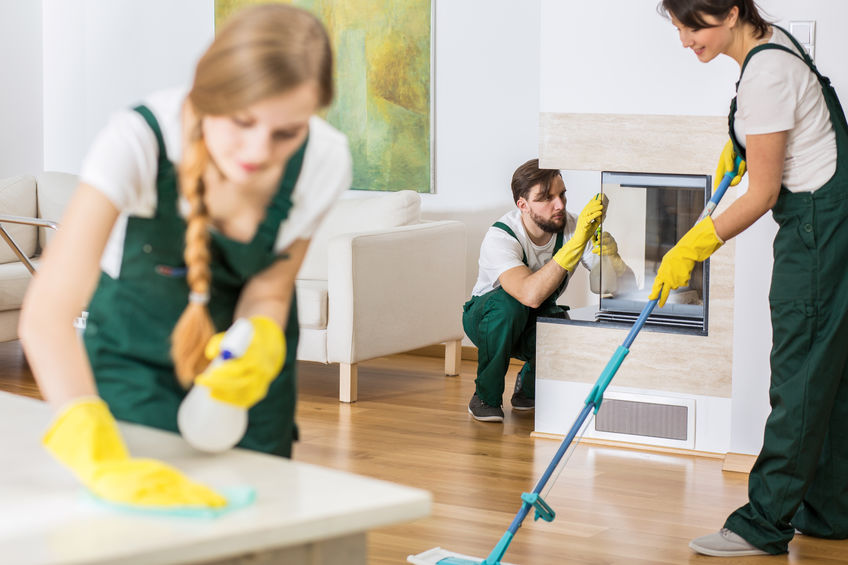 Hiring a house cleaning service. We all want a clean house. We don't always have time to clean it, however.
If even weekly cleanings are tough to squeeze in - let alone the big seasonal and holiday jobs - how can you possibly get your home clean?
The answer: hiring a house cleaning service. These soap-and-bucket veterans will handle everything from washing windows and miniblinds to deep-cleaning carpets, floors, and drapery. 
They'll tackle your home's most formidable tasks - or those you simply abhor. These tips for hiring a house cleaning service can help you make the right choice for your needs.
Hiring A House Cleaning Service: Specialists versus Generalists
You have two options when hiring a house cleaning service: specialists - for floors, windows, upholstery, carpets, or drapery - and general housecleaning services that tackle all these tasks and more on a weekly, monthly, or as-needed basis. 

To get the most bang for your cleaning buck, be sure to choose the right type of company for your specific needs. Which is better for you?
If you require help throughout the house, a general cleaning service is probably the most efficient way to go. 
Most services include complete floor-to-ceiling, room-by-room cleaning - many will even make up unmade beds. Most companies are flexible, so if you have a specific task you need done, ask.
If given enough notice, most services are usually quite happy to do everything from ironing and laundry to cleaning out the inside of the refrigerator and kitchen cabinets.
You'll probably have to pay for the extra time these tasks will take, but buying yourself some freedom from such small but necessary jobs will keep your home running smoothly and can be well worth the investment.
When to Choose a Cleaning Specialist
If the only thing you don't do is windows, however, hire a professional window cleaning service. Ditto for the floors, carpets, and upholstery.

These site-specific professionals have the latest tools, products, and industry know-how to guide them to the very best methods to clean these surfaces.
Of course, general cleaning companies will handle most of these chores, but you may want to ask how extensively their workers have performed each job in the past. 
When Hiring A House Cleaning Service Ask Questions 
This is a list of questions you might want to ask housecleaning professionals, whether they'll be cleaning your whole house or focusing on a specific area.
Before you hire a cleaning company, be sure to read the fine print of the cleaning contract.
Rates can vary widely, and some companies charge a cancellation fee equal to the cleaning service that would have been performed if you don't provide 24 hours cancellation notice.
Get estimates from at least three companies before you sign on the dotted line. 
When choosing a cleaner, make sure you ask:
What is-  and is not - included in your basic house cleaning service?
What training do your employees have?
Do you have references I may call?

Are your employees bonded?
Do you have a copy of your proof of liability insurance for my files?
May I see a list of your cleaning procedures and products?
Will you use cleaning products that are less toxic to kids, pets, and so on?
Will you pay for the supplies?
Will you give me a written cost estimate?
What are the names of the employees who will be coming to my home?
Do I need to be home when they arrive and while they are working?
Will the same person or team clean my apartment or home each week or month?
If I give you a house key, what safeguards do you follow to restrict its use?
What is your cancellation policy?
When do you expect payment?
What happens if I'm not satisfied?
What procedures do I follow if filing a claim for missing or damaged property?
Before the Cleaners Arrive:
Put away any fragile, breakable objects, and tuck any valuables safely out of sight of the cleaners.

Put clutter away - if you're paying hourly, why pay the cleaner to move your things?
After the House Cleaning Service is Complete
Inspect the work within 24 hours.
If you have any complaints, convey them to the company immediately.
Hiring a House Cleaning Service