garage storage tips
Everyone needs more storage. If you have one, a garage is a very good storage place.
But not all storage is created equal. Some things need to be accessible at all times; other things we see only every 10 years when we move, but we want to keep them anyway.
The problem with storage is that we forget what we have. Or else, we remember what we have - but forget where we stored it.
Either way, the result is the same - we can't put our hands on it. These garage storage tips can help make sense of all our stuff.
Garage Storage Tips for Organizing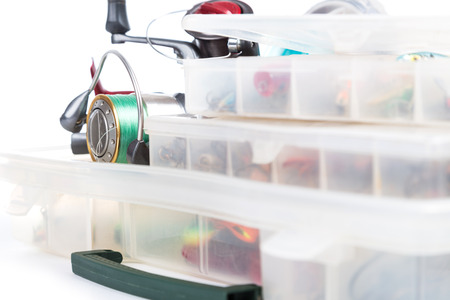 Outfit the garage with storage that meets your unique storage needs, from cabinets to specialized racks.
The first challenge of using the garage for storage is that unlike most rooms, the garage is not exactly furnished. You will need a lot of storage "furniture" to make the garage work for your family.

If you're furnishing your garage from scratch, the good news is that these catchall furnishings don't need to be attractive, just functional. And they don't have to be expensive, either.
Here are some systems that you might consider for your garage, depending on what you use it for. You will probably need a combination to meet all your needs. These furnishing options are arranged from most to least expensive.
Garage Cabinets from Floor to Ceiling
Garage cabinets for floor to ceiling
are one of the most attractive options, and it's also one of the most expensive. The advantages of this system is that all your unsightly items are out of sight. You can organize them well, and you can keep them relatively dust-free and clean. For neatness, this might be the right choice.
Garage Cabinets and Counters
Some people install garage cabinets and counters, just like you'd have in a kitchen. Of course, this too is an expensive solution. You do have the convenience of drawers or small items. And you can keep things relatively clean. But it's obviously not for everyone.
Overhead Garage Storage
heavy duty overhead garage storage racks
Overhead storage is generally a platform suspended about 4 or 5 feet from the ceiling. These are great for storing mementos, old financial records, and other stuff you don't need right now but can't part with.
It keeps them dry and out of harm's way. 
Specialized Racks
For just about anything that you want to hang or store, there is a specialized rack designed specifically for it. There are racks to store balls, tennis supplies, you name it. If you have a passion - biking, tennis, fishing, golf - and have expensive equipment, you might want to invest in proper storage for it.
Steel Pegboards
These are boards filled with holes on which you hang things with special hooks. Pegboards are very handy garage storage because everything is accessible and in plain view yet not on the floor.
They're great for storing bikes, gardening tools, work tools, and sports equipment.
Lidded Plastic Containers
Remember that the garage is a really dirty place. Protect anything that's not sealed by storing it in plastic lidded containers. Wheeled containers are great for toy pickup at the end of the day.
---
---