What To Know About
Flood Insurance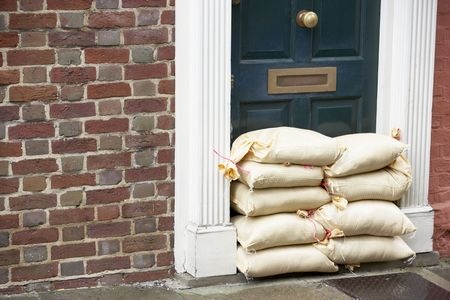 What to know about flood insurance to ensure your finances aren't devastated - along with your home - in a flood.
What to know about flood insurance. Flood insurance coverage is excluded from traditional homeowners insurance policies - it is available only in the form of a separate policy from the federal government's National Flood Insurance Program. 

This is one of those nasty surprises homeowners often become aware of only after a flood has destroyed their home, and it's too late to get the coverage needed to repair their home's damage.

Homeowners without insurance for flood damage can apply for federal disaster relief benefits. However, those come in the form of low-interest loans - a burden for those already struggling with too much debt after a flood disaster.
And should you even be able to get such a loan, you'll still be paying your mortgage along with interest on the loan to repair flood damage. Not an ideal situation, to be sure.
In short: It pays to ensure your finances aren't devastated - along with your home - in the event of catastrophic flooding.
What to know about flood insurance. Weigh the costs of a separate flood insurance policy against the out-of-pocket expenses such a natural disaster would require now, long before a storm is on the horizon.
What to Know About Flood Insurance and Homeowner's Policies
A home insurance policy covers many hazards - but flooding isn't one of them. You need a separate insurance policy to cover home water damage resulting from heavy rains, winter storms, and other natural occurrences.
There are two types of flood coverage: building and contents. 

Homeowner and condominium unit owners can buy up to $250,000 of building coverage; and up to $100,000 coverage for contents.



There are low-cost insurance policies. If you live in a low-to-moderate-risk area, there are more than 90 private insurance companies in the U.S. that offer affordable flood insurance backed by the federal government. Request online insurance quotes so that you compare home and contents insurance coverage and get the best rate.
Don't wait for a rainy day to get flood insurance. There is usually a 30-day waiting period before your home insurance goes into effect. Don't wait until a storm is brewing to consider your insurance options.

Don't rely on federal disaster assistance to cover your home's flooding damage.  Before federal disaster assistance is offered, the President has to declare a major disaster. Flood insurance coverage is in effect even when a disaster isn't declared. And even then, the average award for individual households is $4,000.
Flooding and Your Finances
History shows flooding affects your finances. Cleaning up a water-damaged home can set you back thousands of dollars. It merely makes sense to be prepared with adequate insurance coverage.
What to Know About Flood Insurance