kids home safety tips 
Children have a way of finding hazards in the bathroom, living room, and kitchen you might never have suspected were there.  
The bathroom and kitchen, with their sharp objects tucked in drawers or chemicals stashed in cabinets, require extra steps to ensure child safety.
And the living room could benefit from a few well-chosen home safety products to eliminate major hazards to little ones.
These kids home safety tips can help get every room in your home safe for the big and little bodies inside.
Bathroom Kids Home Safety Tips
With water everywhere, the chance for slips, falls, and scalds is heightened in this small space. Here's how to eliminate the dangers: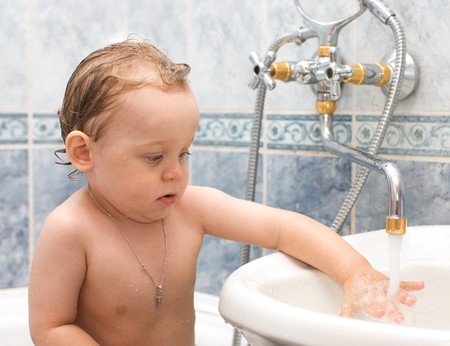 Pad the tub faucet to prevent burns and bruises.
Keep razors well out of reach of curious hands.
Kids Safety Tips for the Bedroom
How to Create a Kid-Friendly Living Room
As every parent knows, most living areas aren't set up for kids under the age of three. Here are a few tips for childproofing your living areas:
Kitchen Safety Tips
The kitchen is the room where everyone congregates, and, consequently, it's a place where accidents can happen.
It's all the activities that go on here - cooking, cleaning, preparing food and more - that require an elevated level of home safety for kids.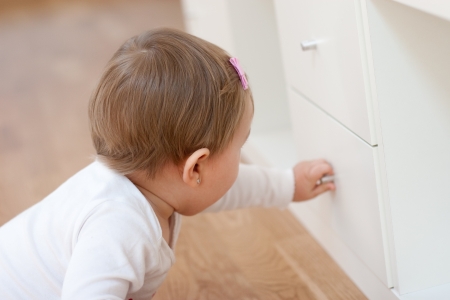 Install safety latches on drawers and cabinets to keep curious little hands from opening them.
Safety Tips for Throughout Your Home
---
---