kids study room ideas
Many a mom, including me, likes her kids to do their homework in the kitchen so she can answer kiddie questions while they work.

If your kids study here, too, equip a study space in the kitchen where you can keep homework supplies close at hand.
Otherwise, without everything they need, the kids will be continually jumping up and down (and prolonging the whole homework process).

These study room ideas can help you create a functional, efficient study space for your child's homework efforts, whether that is in the kitchen, or elsewhere in your home.
Study Room Ideas for Making Do With the Space You Have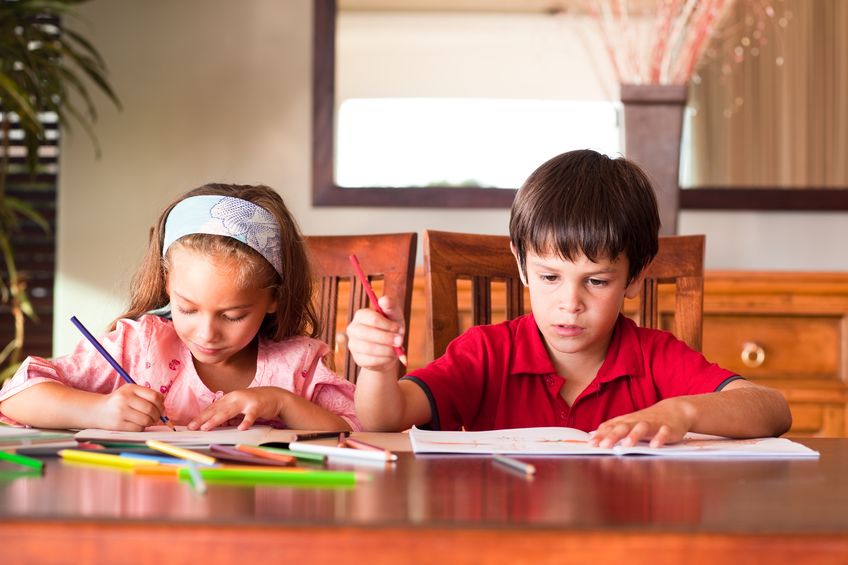 If the kids study in the kitchen while you cook, keep school supplies nearby.
Best-case scenario: Your kid has her own desk complete with desk and chair in her own room.
If you're not living best-case scenario, there are a few easy ways to make do. You could place
a kid-size desk
in the kitchen.
Or share your desk with the kids but give them their own
rolling carts,
drawers, or bookcases.
Or you could designate one spot in the house for each kid's study space. It should be in a quiet corner far from distractions.
A friend's daughter likes to study at the kitchen counter while Mom cooks. Another child works at the dining room table.
Study Area Essentials
Wherever a child studies, she will need a large, flat surface and good lighting. Make sure she also has everything she'll need for homework projects.
Keep a drawer or
portable basket
of school supplies nearby so she doesn't have to jump up and down every time she needs to erase or staple something.
She will also need a file drawer
or portable file bucket
to file papers or ongoing projects.
Outfitting a Homework Station
Study room ideas for outfitting a homework station: Whichever location you choose, here's how to transform the room design into a kids' homework station.

Start by setting up a file system for various subjects. Per child. You'll need to set aside a file cabinet or box for each child's use.
If you're sharing homework spaces with your kids, this is the perfect time to bring home those cute home-office portables you see in the home decor mags. The
rattan-lidded file basket.
The everything basket.
Next, outfit the desk with necessary homework tools. This will vary by your child's age, grade, and the subjects he's studying this school year.
But the basics include pens, pencils, highlighters, erasers, tape, a stapler, and probably a hole punch.
Just for Reference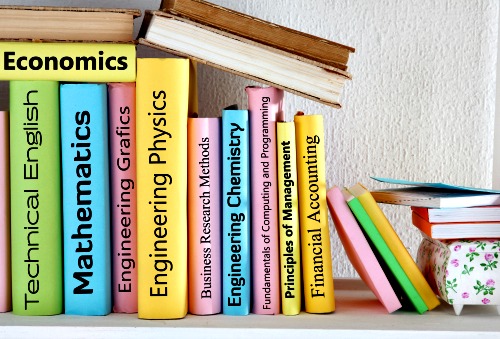 Create a study room bookshelf reference library with resource books and current texts.
Create a bookshelf reference library with resource books and current texts.
To cut down on back strain, consider buying a duplicate set of texts at the beginning of each school year.
Seeing my older two middle schoolers lugging bulging backpacks that they can barely pick up, let alone carry, has convinced me that it's a cost-effective alternative to corrective surgery.

I'm going to try to keep the kids from writing in the books I buy, and perhaps sell them to the next grade.
We'll see how that goes.

---
---