weekly kids chores by age
Getting kids to help with cleaning isn't easy, especially in the beginning.
Besides, how much help can you realistically expect from a child? The answer depends on the child's age.
Below I've listed examples of weekly kids chores that can generally be done by certain ages. However, you'll want to be there the first time your child tackles a new task, regardless of age.
Here is the house cleaning schedule I like to get done once each week. 

Weekly Kids Chores for Ages 3 to 5: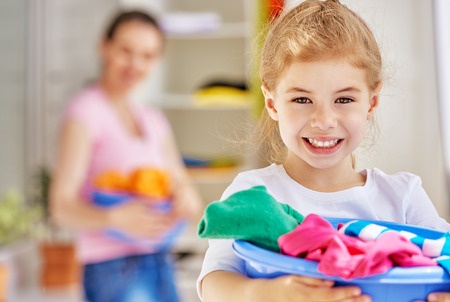 Kids age 3 and above can take clean clothes back to their rooms.
Chores for Kids Ages 6 to 9:
Previous chores, plus:
Chores for Kids Ages 10 to 13:
Sort, wash and fold laundry
kids chores for ages 14 to 17:
---
---