monthly house chores for kids
Your family's monthly house chores list is sure to be very different from my family's list. 
Your list will differ depending on so many factors, such as how many kids you have and how old they are, the layout of your home, whether or not you have pets, where you live, how much (or how little) your family is home, and how meticulous you and the family intend to be with your housekeeping routine.
This is the monthly house chores list that works best for me.
monthly house chores for kids ages 3 to 5:
Sweep the garage floor with a push broom.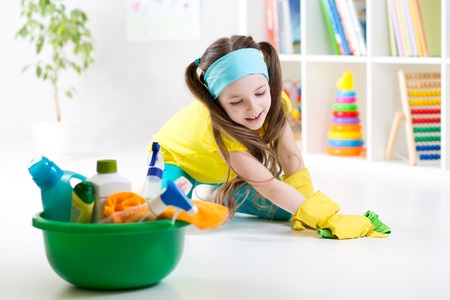 Kids age 3 and up can help with age-appropriate monthly house chores.
chores for kids ages 6 to 9:
Wipe smudges from walls and doors.
chores for kids ages 10 to 13:
Wash out kitchen trash container and surrounding area
Clean leather furniture with a soft cloth
Wipe off the car's dashboard and upholstery
chores for kids ages 14 to 17:
Disinfect the sink and drain
Sew on buttons and mend torn clothes.
---
---